Member acquisition materials
We were brought in by Ramblers to breathe new life into the organisation's key acquisition leaflets. By considering the reasons why people love to walk, we unlocked points of connection with a greater number of potential members – whether they were motivated by great views, the mental health benefits of exercise or the chance to make new friends.
What we did
Project management, design and copywriting, including an adapt in the (much longer) Welsh language.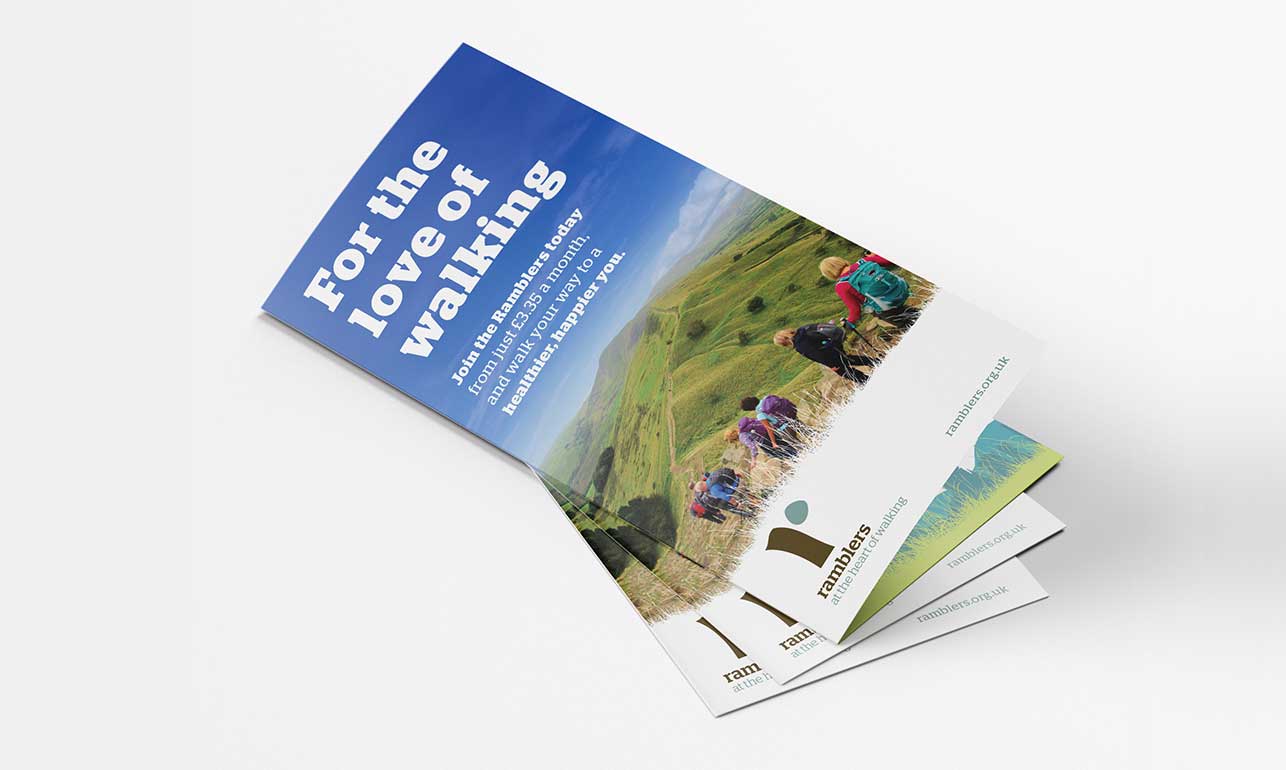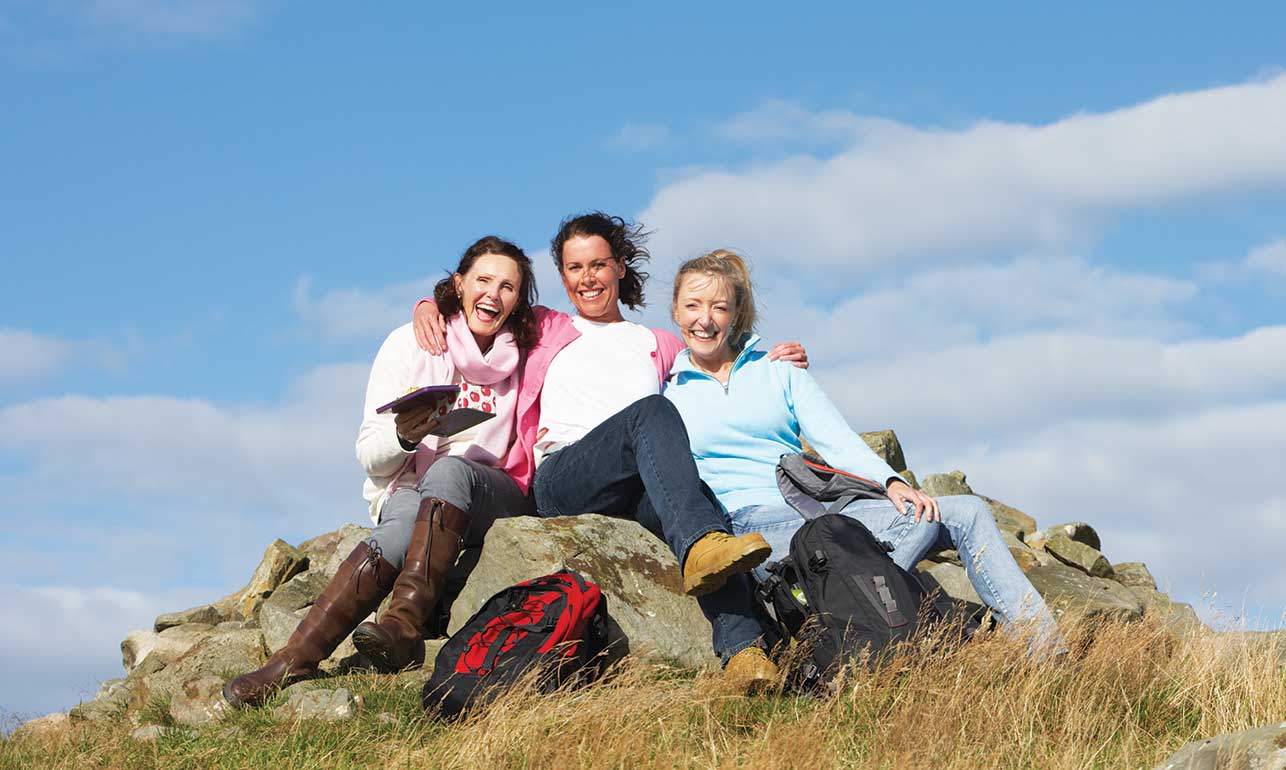 As an agency, we like to be creative with whatever resources we have to work with. For example, to create believable scenarios for these Ramblers leaflets, we had to perform something like alchemy on a pretty uninspiring selection of stock shots.
It is more important for us to get it right for our clients than to showcase our own creative virtuosity. But we never compromise or cut corners on the way to a job well done.