The Big Bake fundraising pack
Having recently launched their new brand guidelines, The Brain Tumour Charity needed a collaborative design partner to help them create a fitting but distinctive identity for their flagship fundraising event. Our challenge was to capture the Big Bake's spirit of fun in a way that did justice to their new identity – and their supporters.
What we did
Project management, sub-brand development and roll-out, design, photography, print and production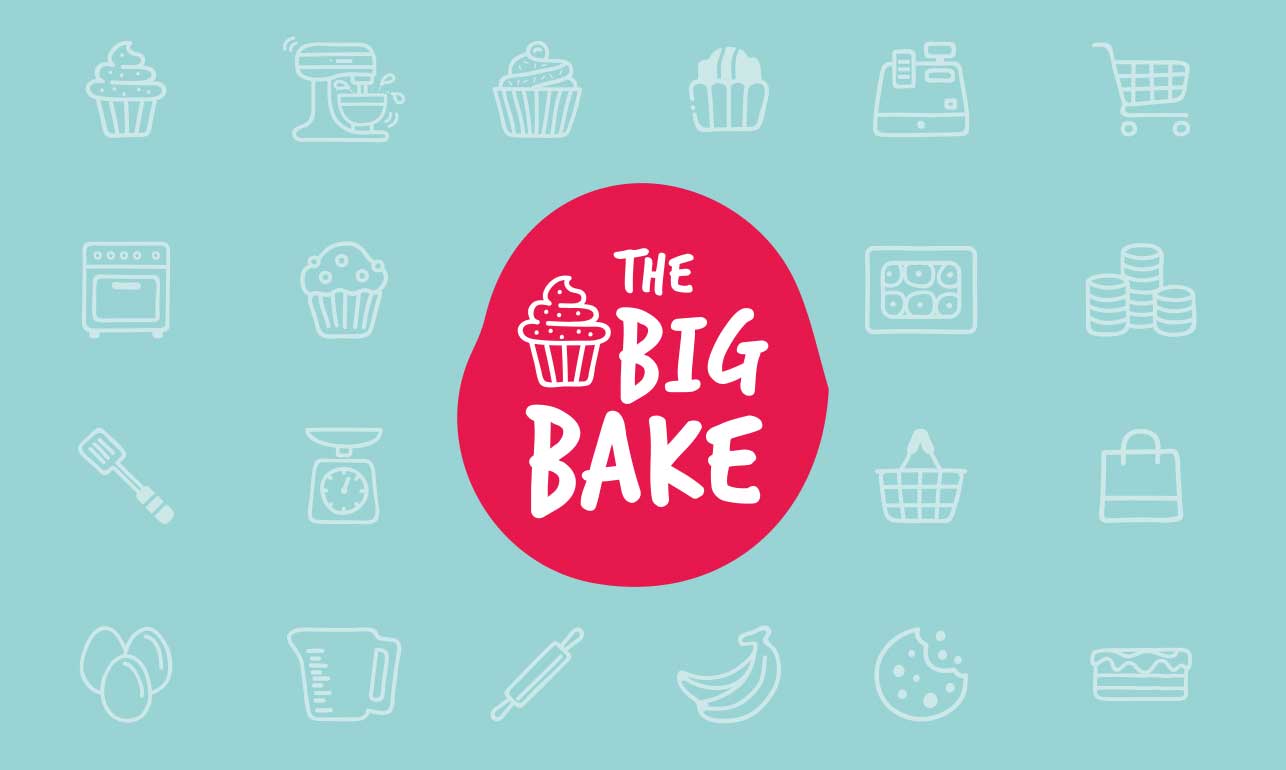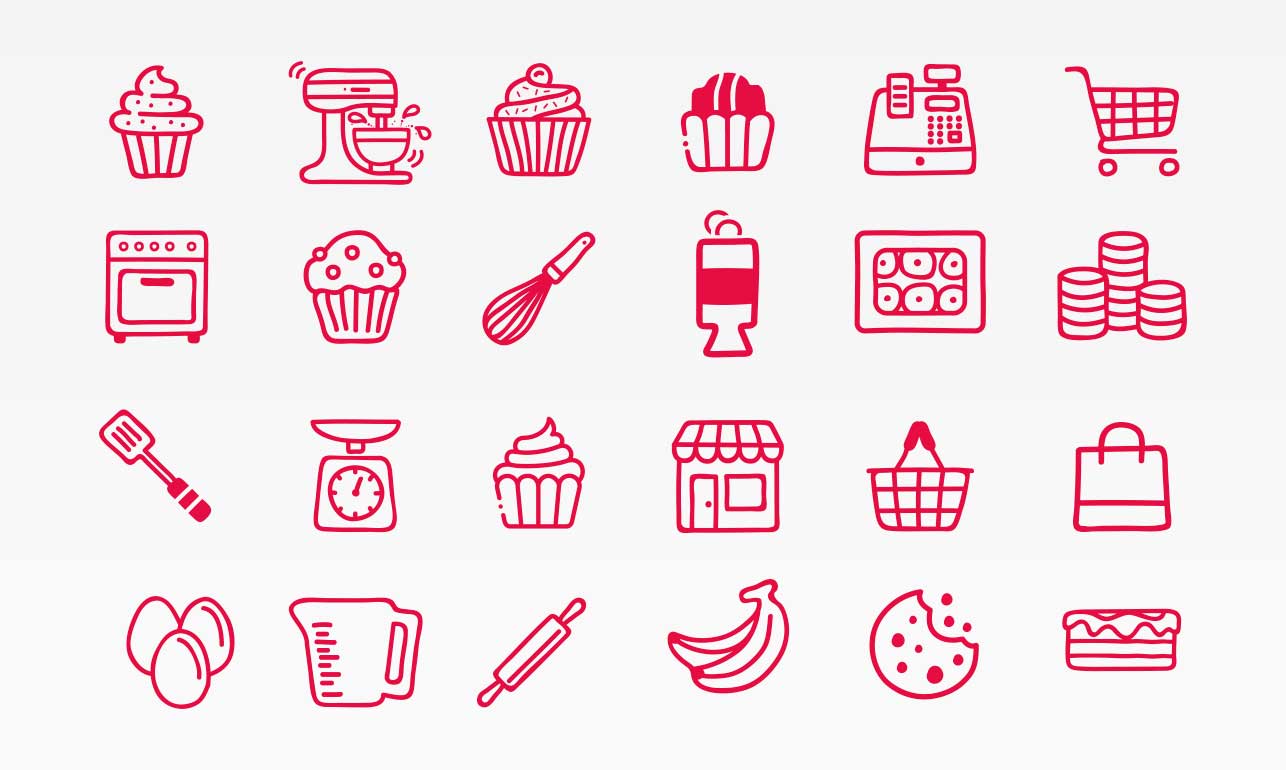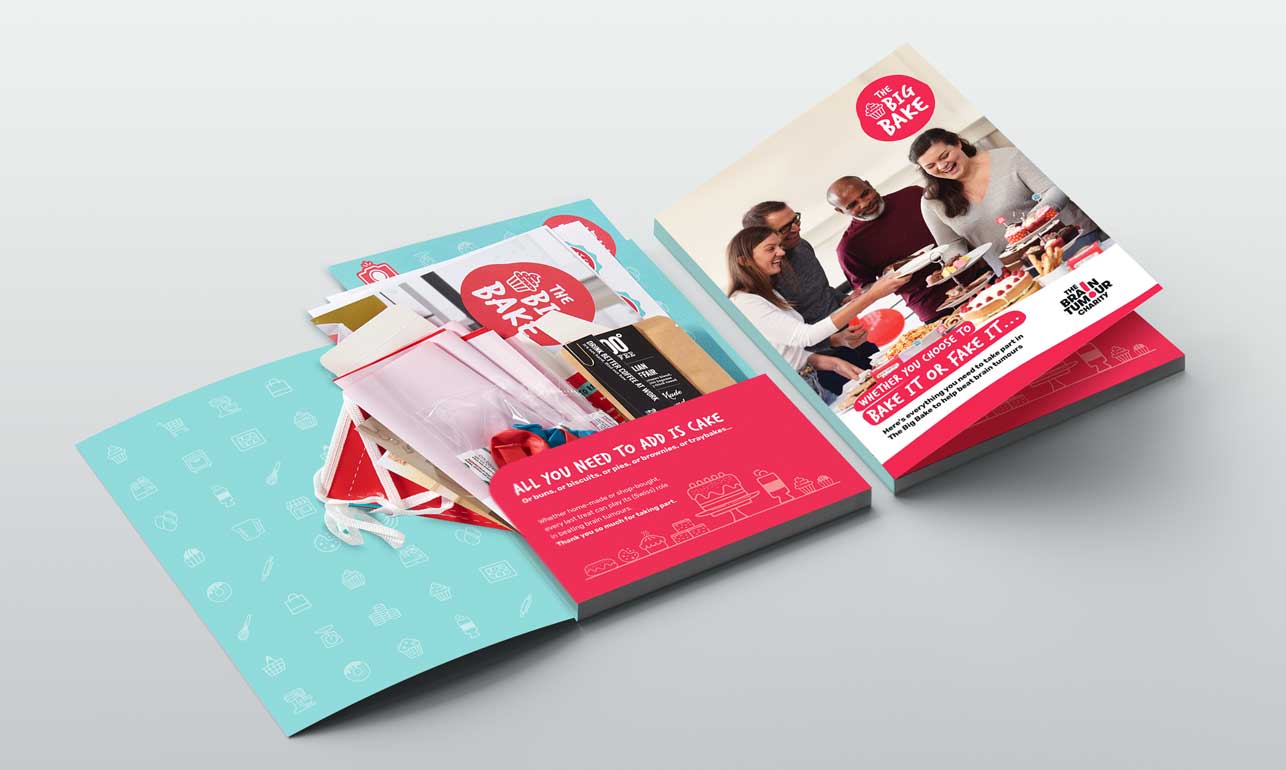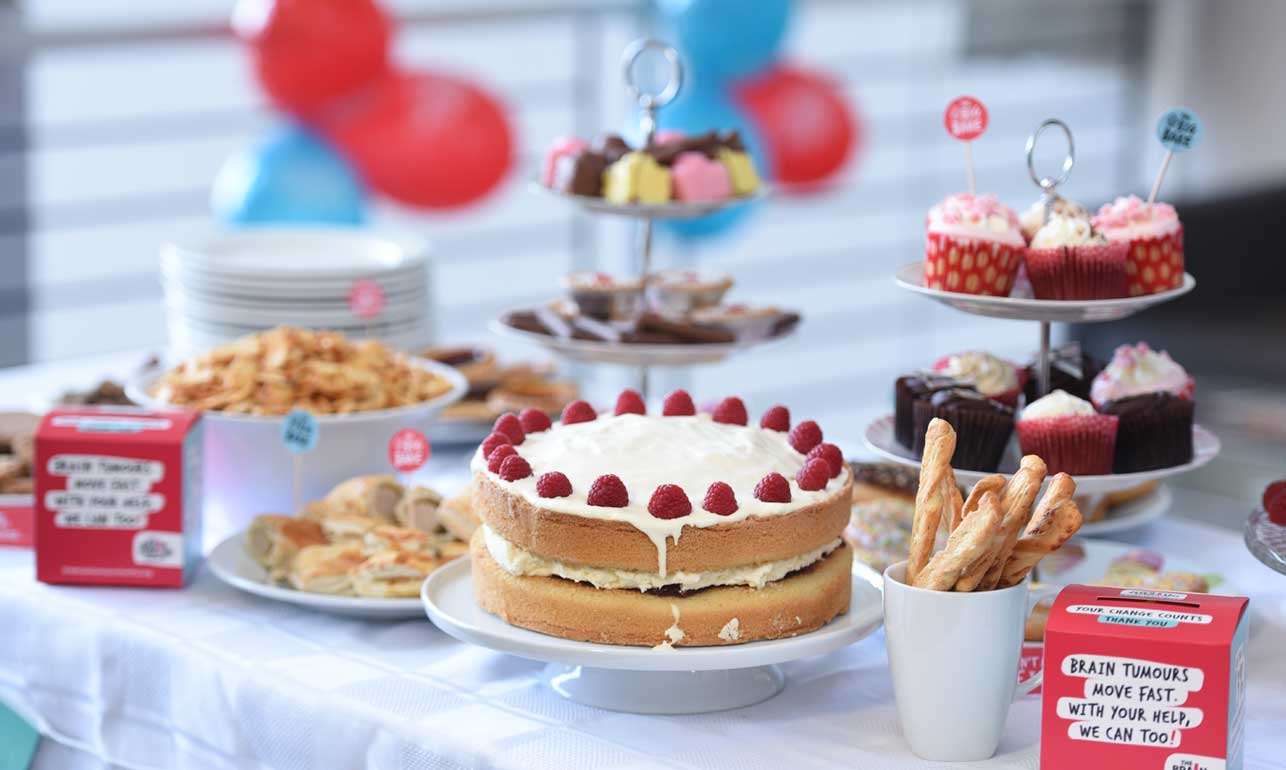 We like to work alongside our clients with honesty and integrity. Our ambition is always to create work that fits with their brand and feels 'right'; a delicate balance of making people feel both comfortable (in safe hands) and excited (in new but appropriate territory).
We're proactive too. In this case, we pulled together a successful shoot not only by giving meticulous attention to the brief and each shot, but also by raiding our own cupboards for cake stands, sieves and napkins. We also emptied the cake aisle at our local Tesco, roped in our writer's husband to ensure we had BAME representation and acted as cake decorator, wardrobe, runner and art director on the day.
This project was co-created by our writing partner, Lisa Pember, who introduced us to the client and who we worked with closely at every stage.