Potton Federation was formed when two schools with varying reputations and student cohorts came together to share a single identity. Our challenge was to respectfully develop a new brand for the Federation to satisfy both current and potential stakeholders. This meant meeting the needs of teachers, pupils, parents and the local authority, as well as parents in neighbouring towns and villages whose choices might influence the future success of the school.
What we did
Workshop with key stakeholders, brand identity and logo, strapline, photography, signage, prospectus and other printed materials, 'master' website for the Federation and sub-sites for each school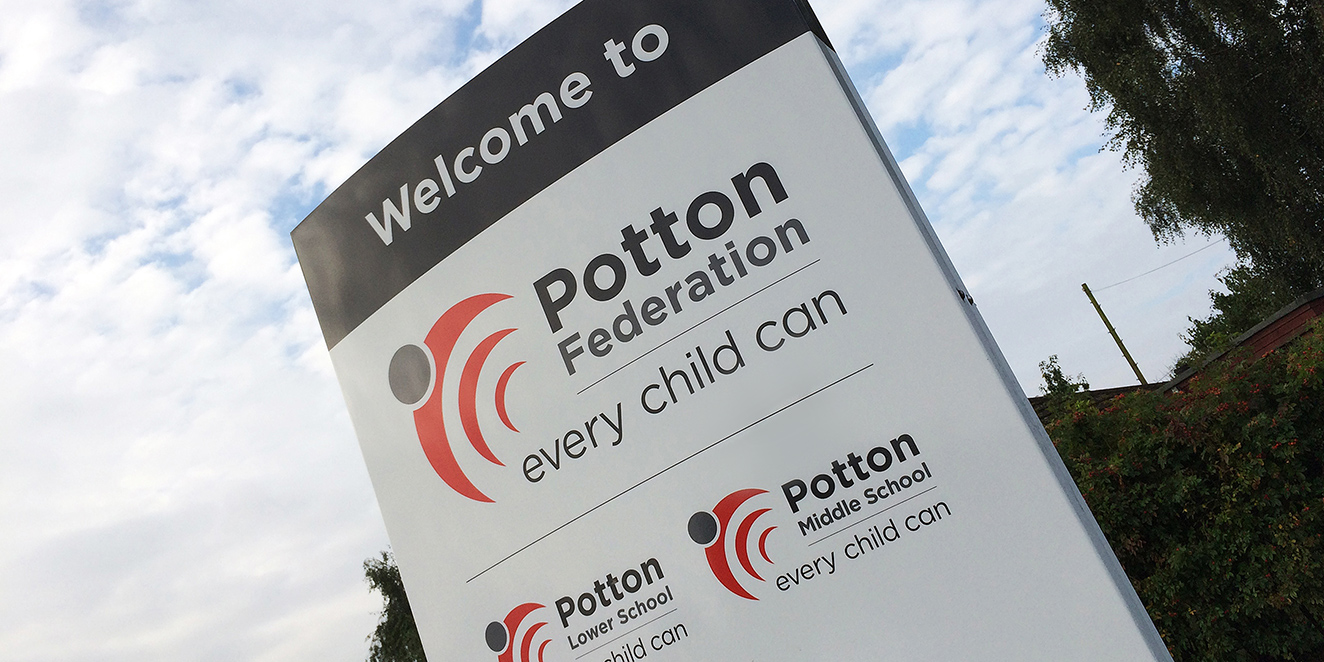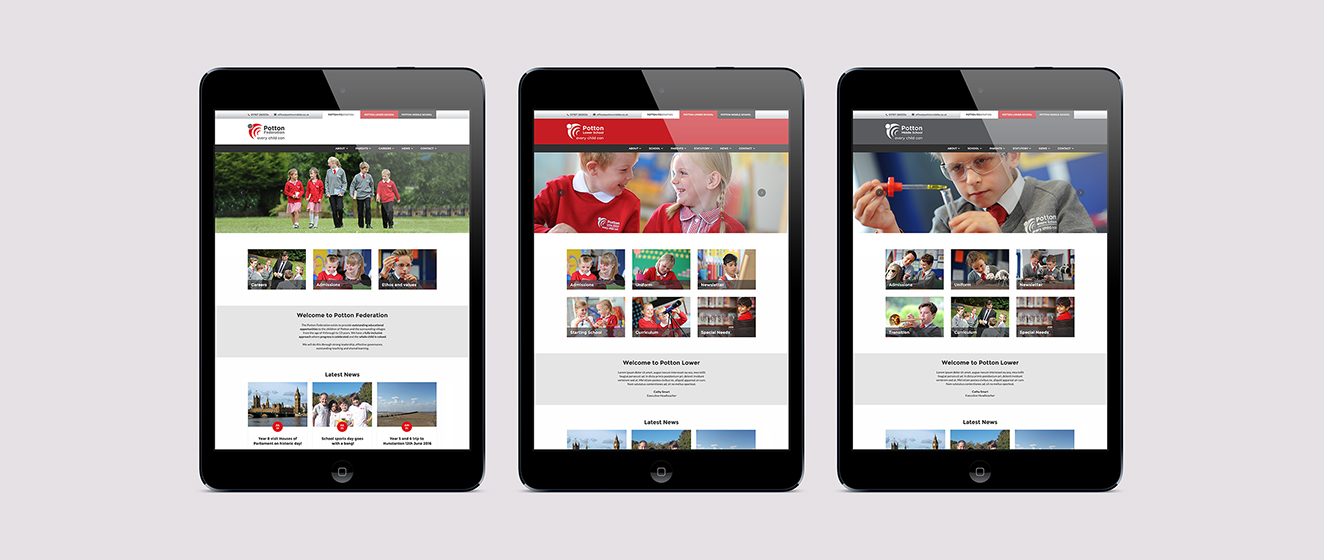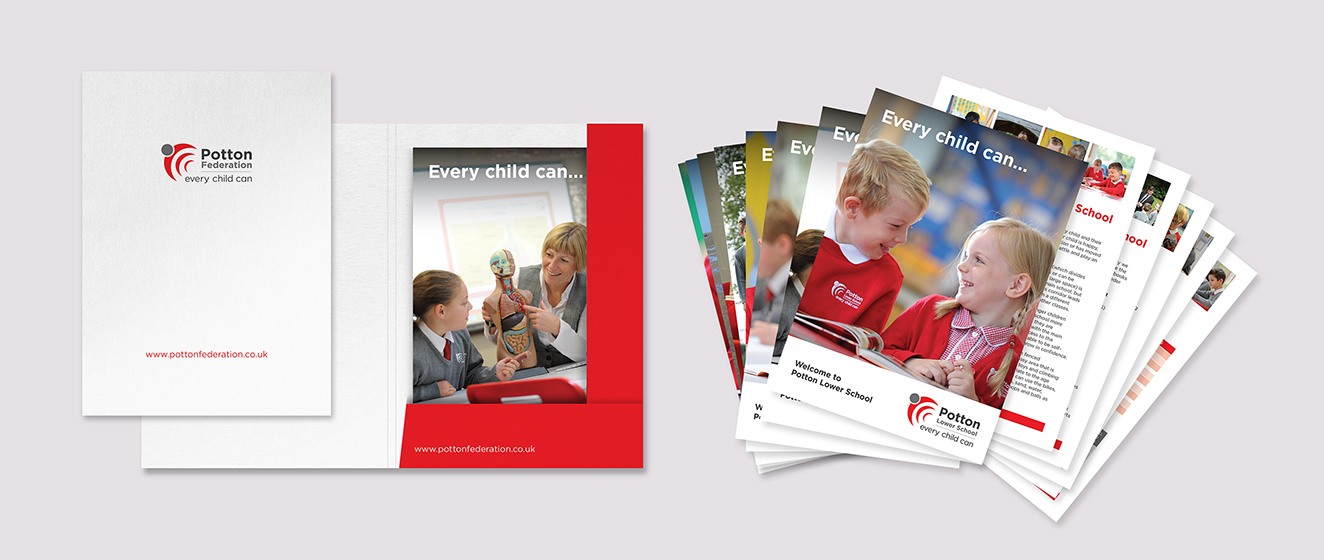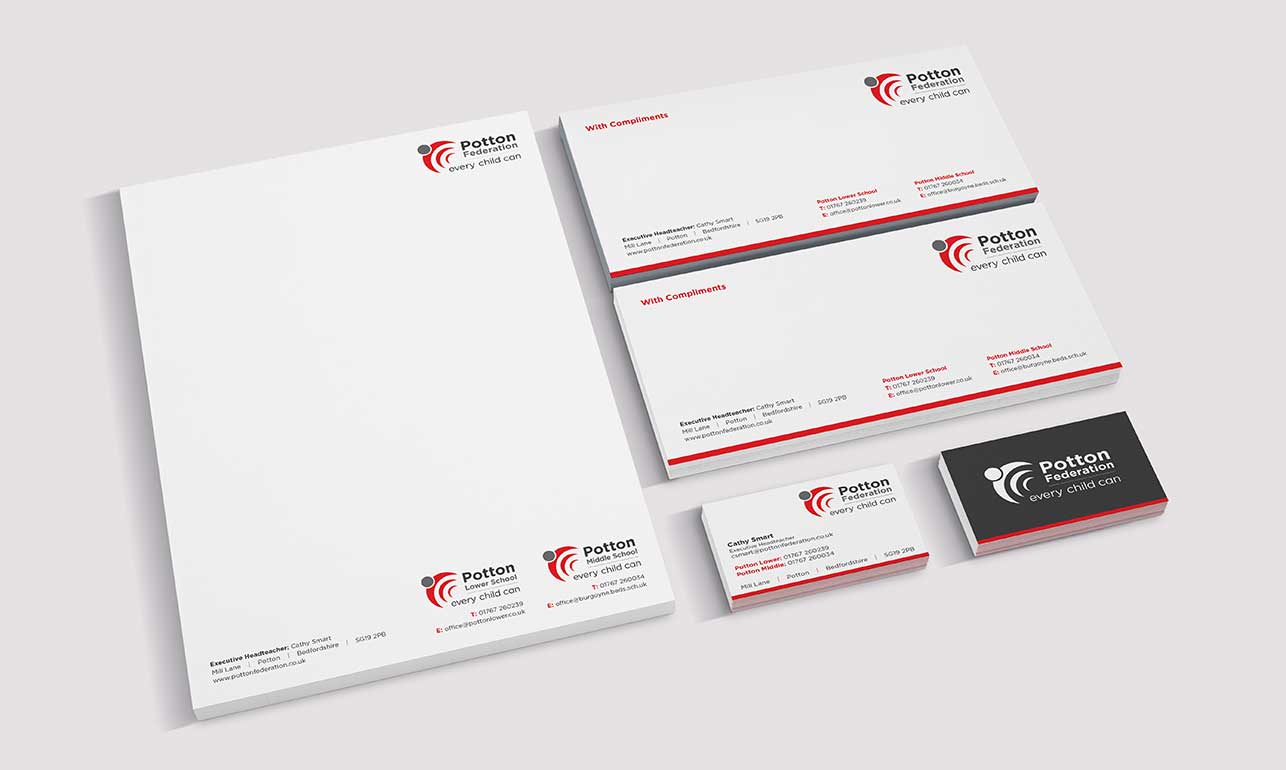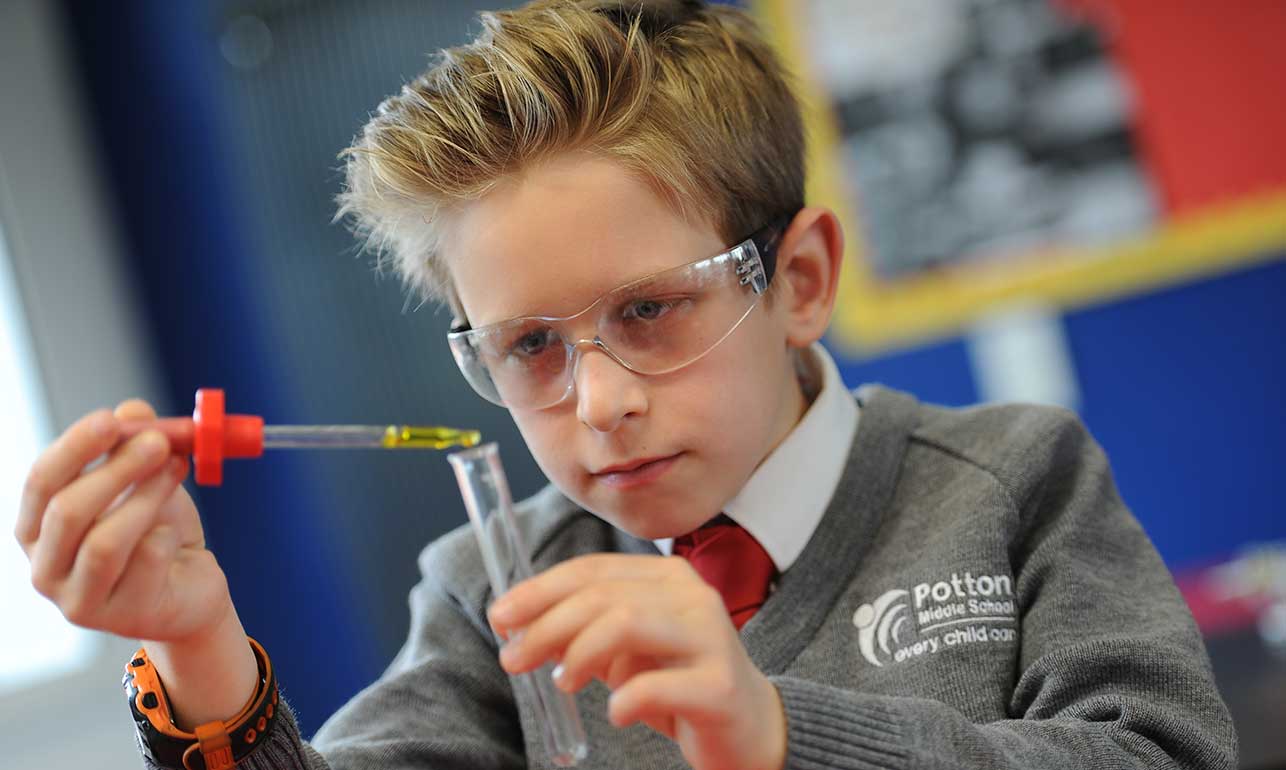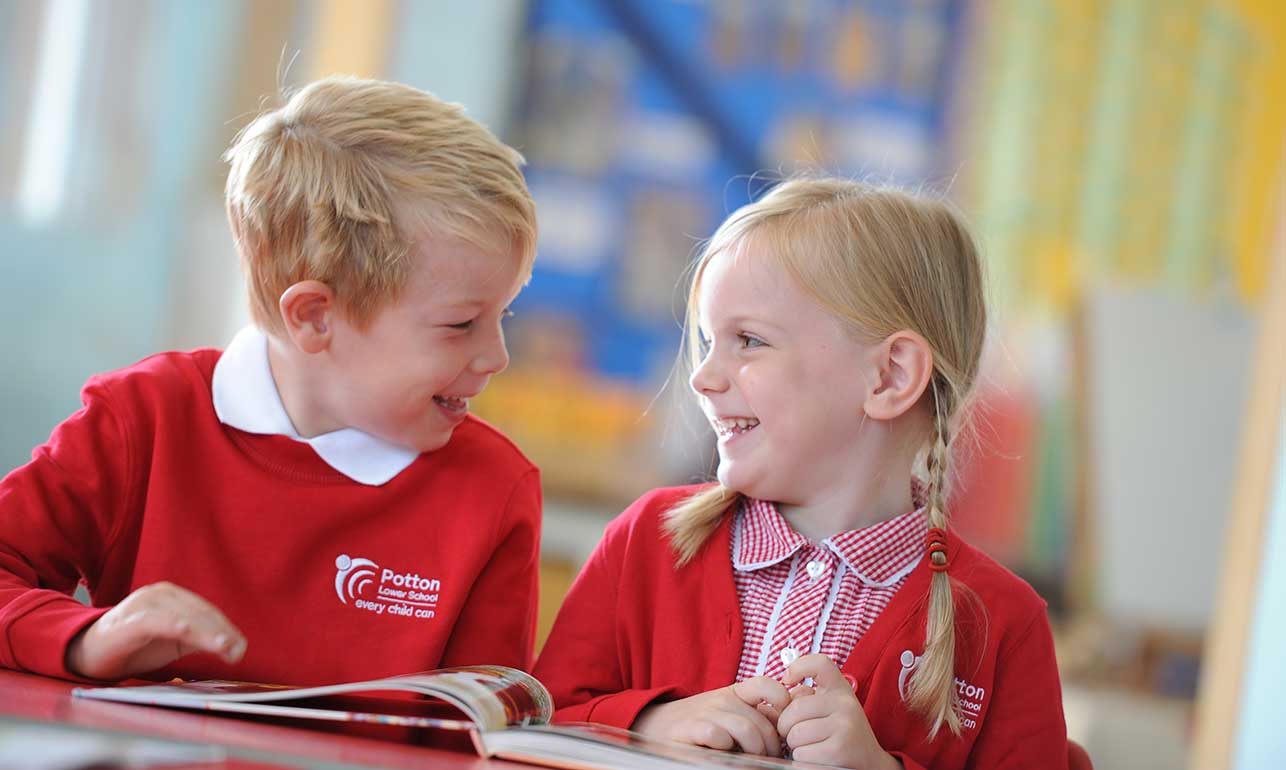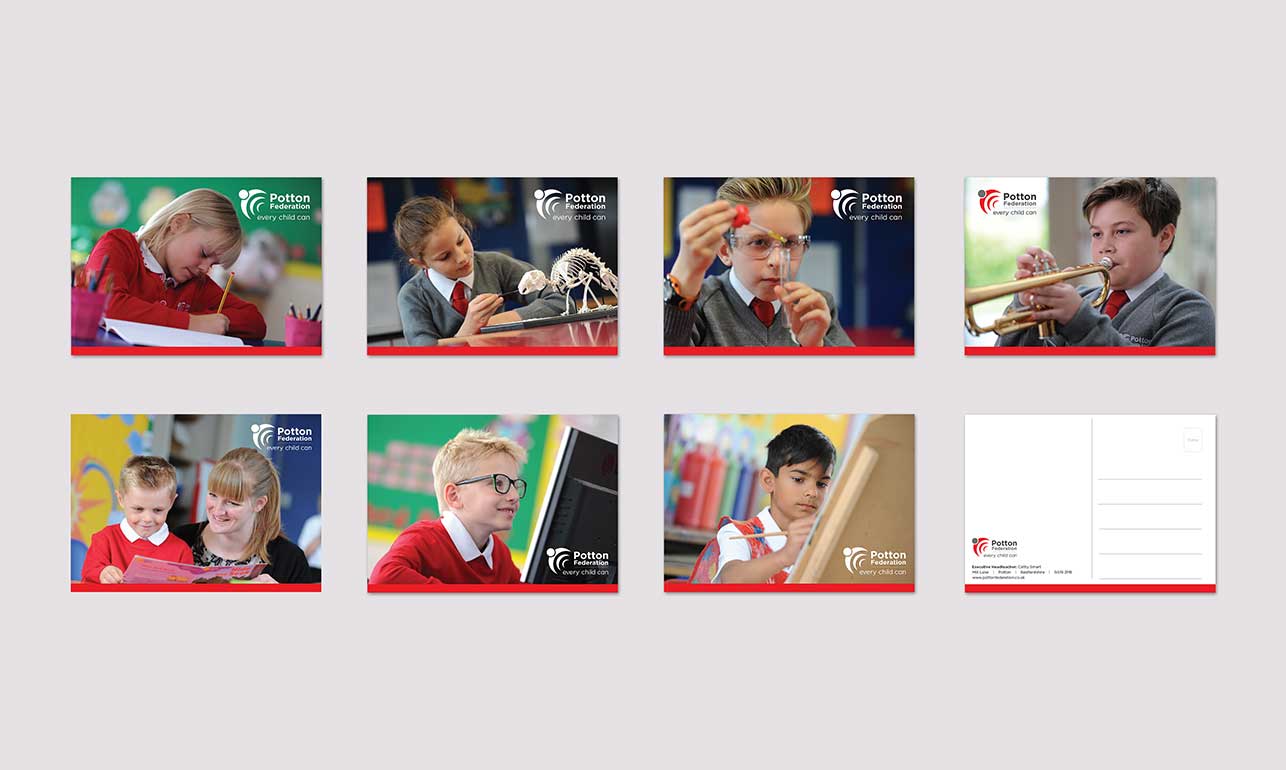 Having first run a workshop with key stakeholders, we distilled the shared essence of both schools into a single simple statement; 'Every child can'. We supported this with new school 'houses' named after high achievers from all walks of life, and photography showing children actively engaged in a wide range of activities, not just the academic. This core thought was also embraced into the new school rules, for example, 'Every child can respect adults'.
It's satisfying to report that a can-do attitude is now thriving among pupils and teachers.