National Autistic Taskforce
Having seen our work for Autistica and the National Autistic Project, the National Autistic Taskforce – which is wholly run and managed by autistic people – approached us to design a report and microsite, showcasing their policy recommendations. This report was to function as an independent guide to providing quality care for autistic people while also championing self-determination.
What we did
Report design and print, accessible microsite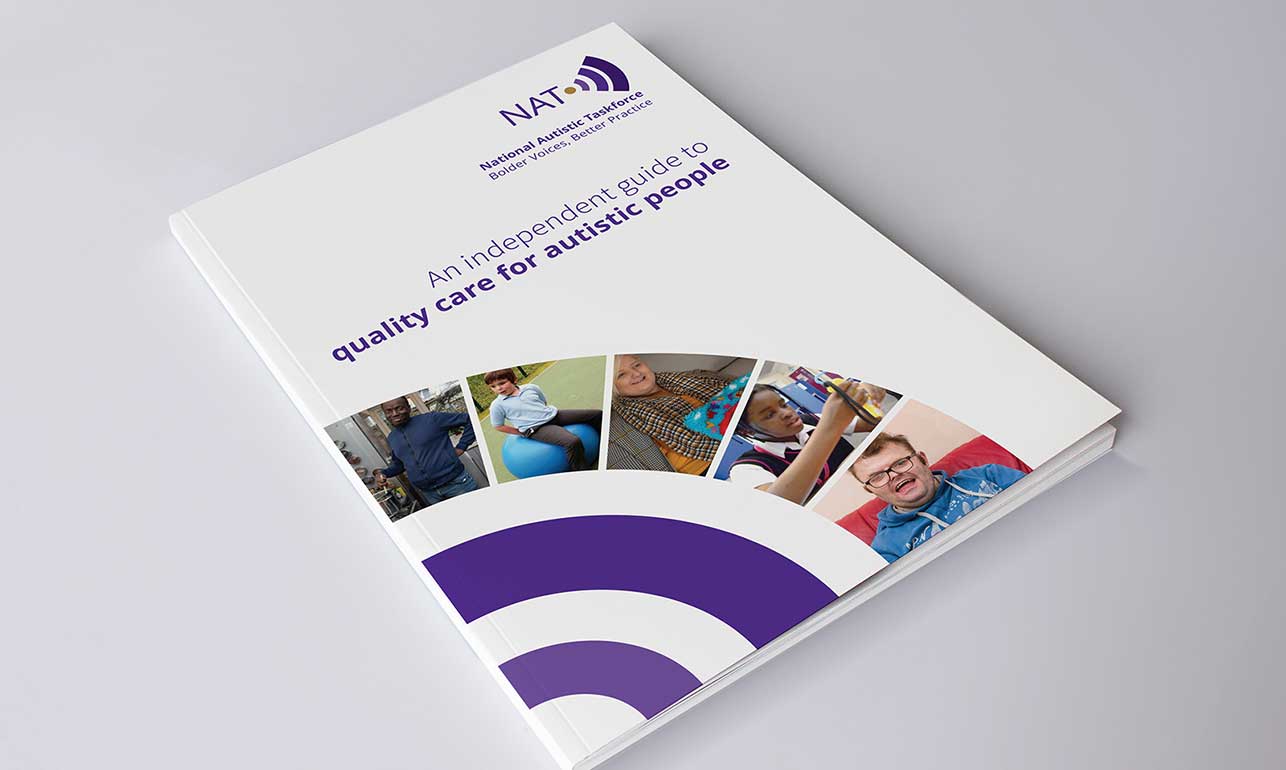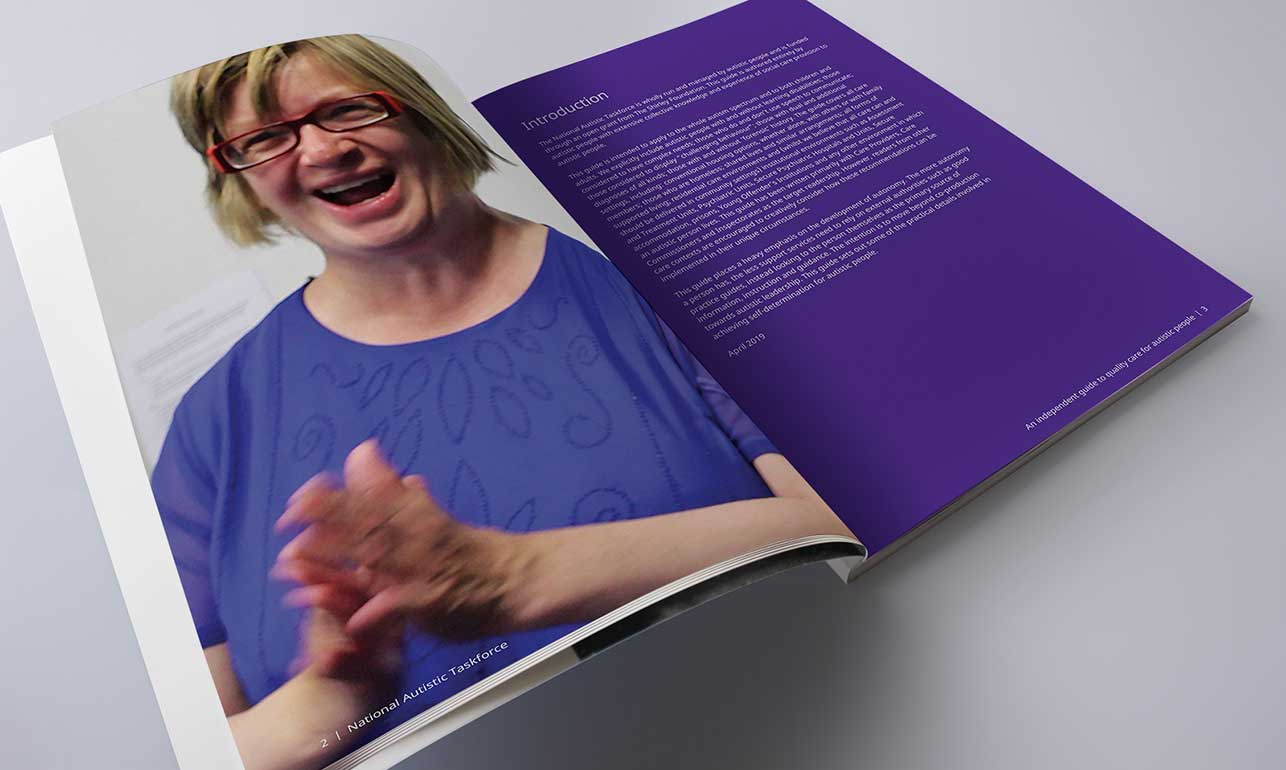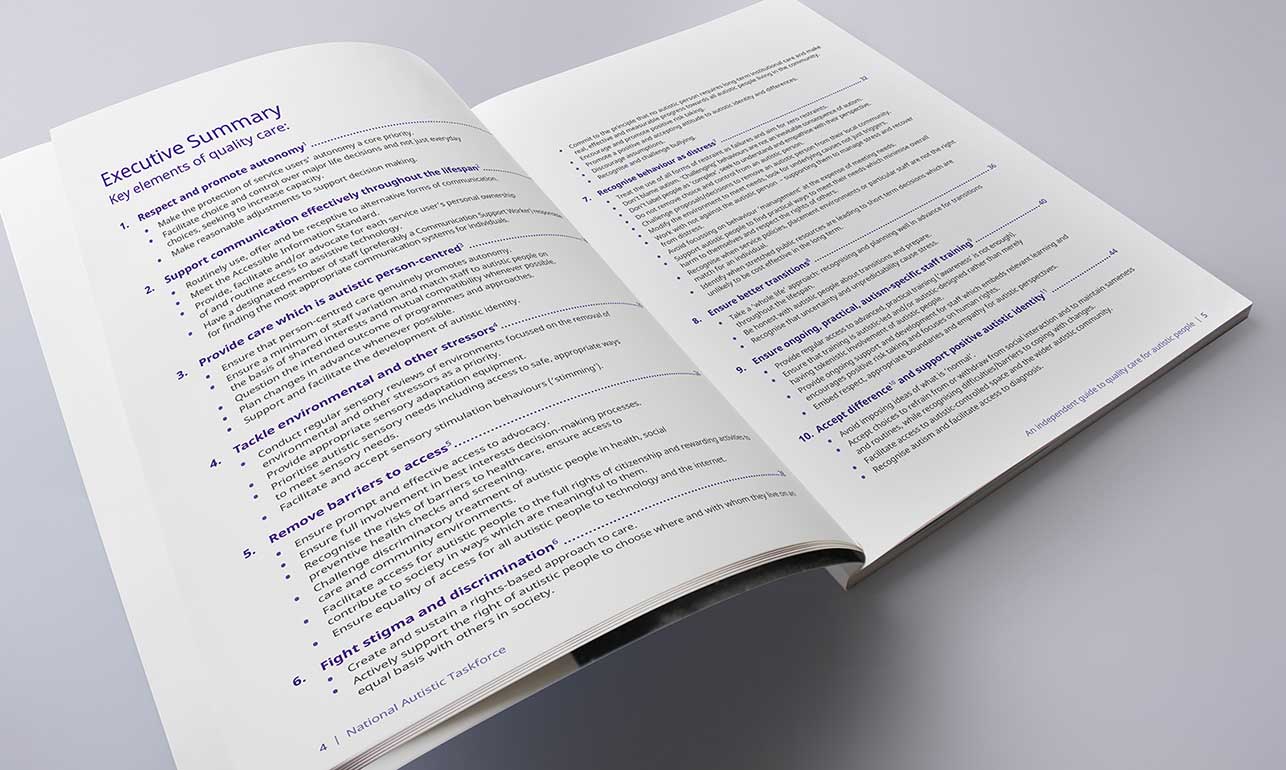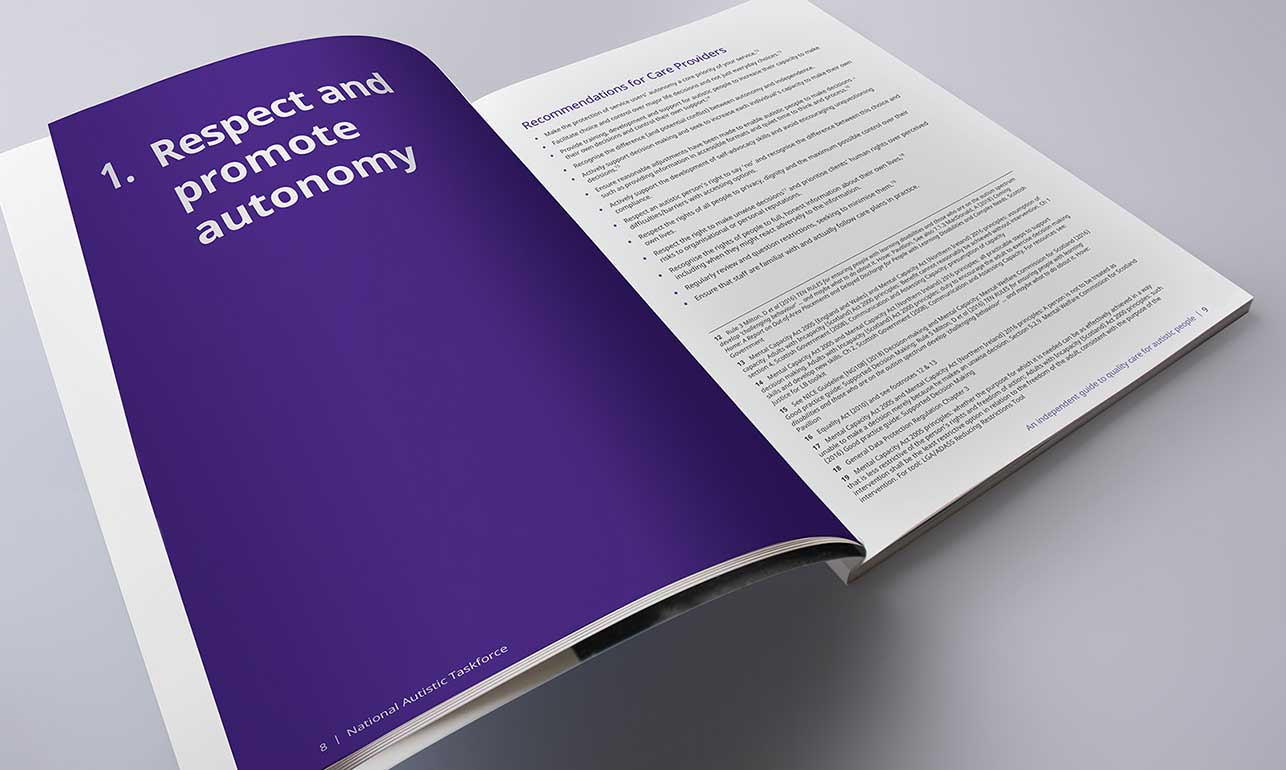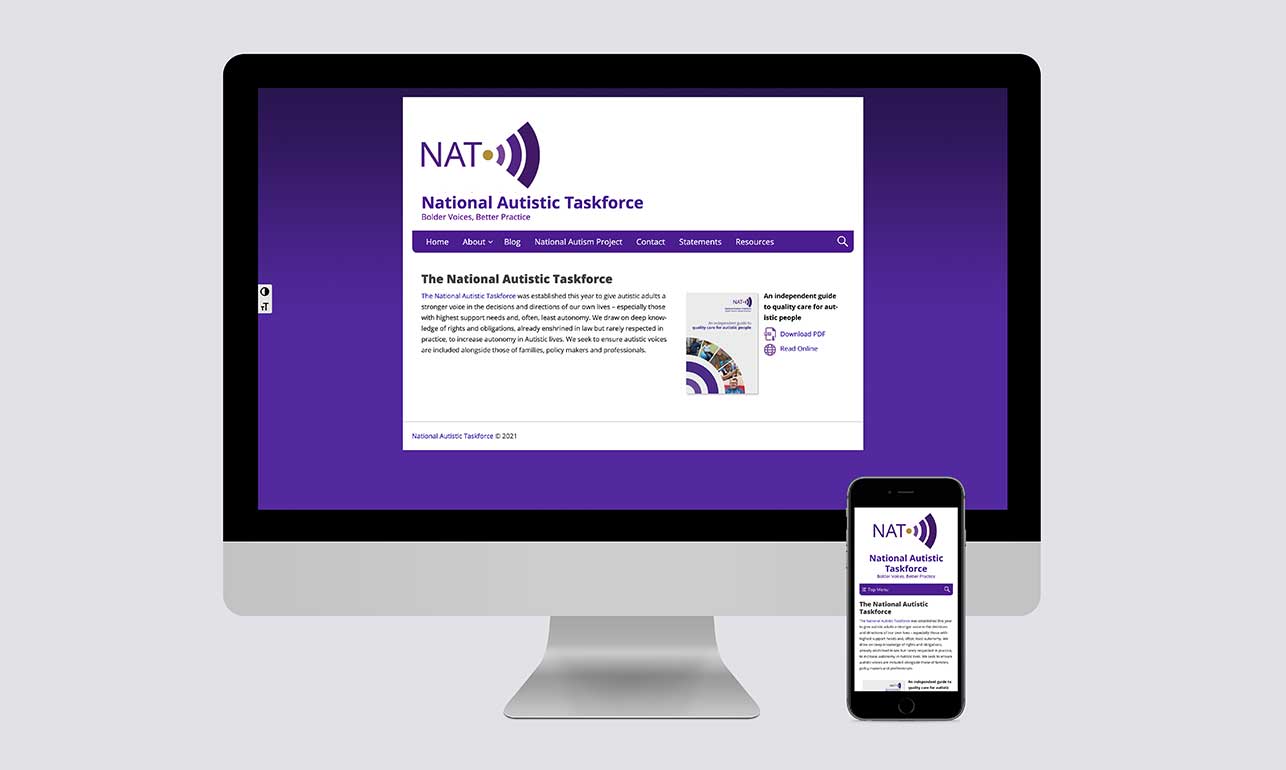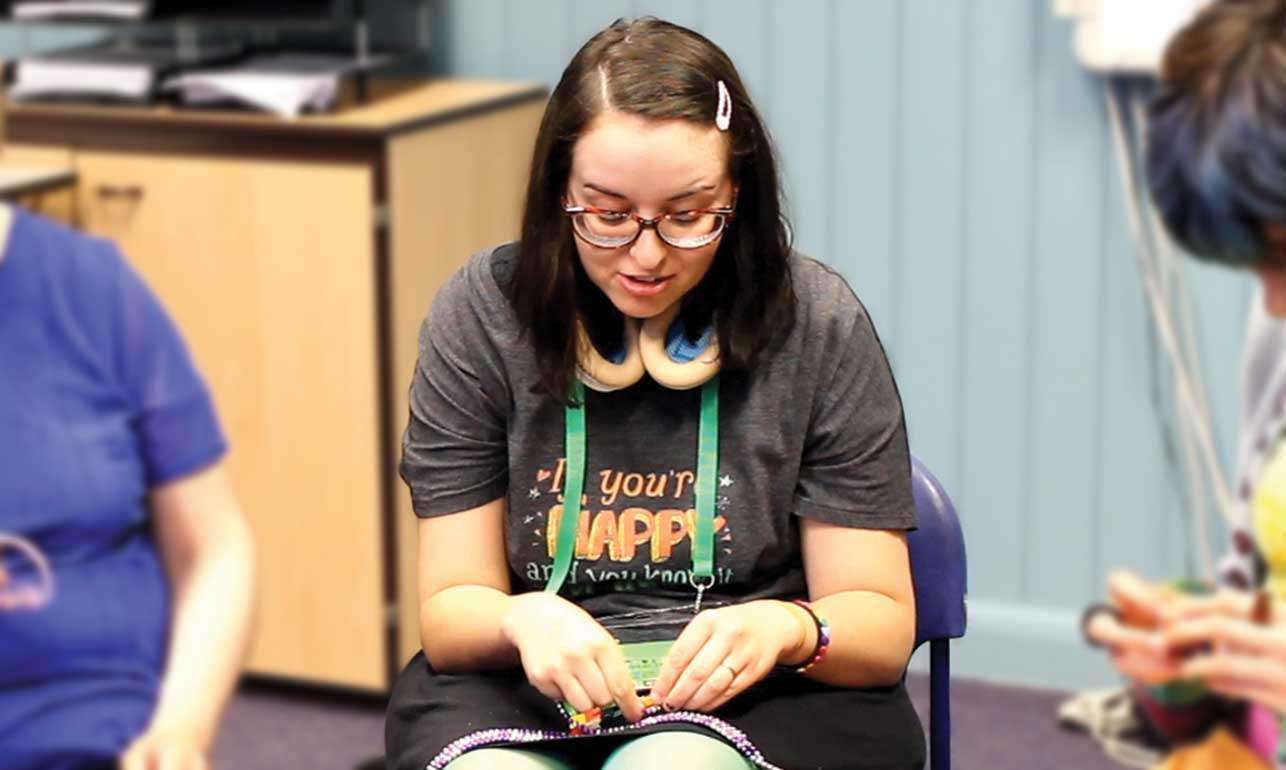 With no brand identity to work with, we needed to develop aspects of the Taskforce logo to add visual interest to a hard-working document. We also had to be respectful of the fact that all interaction needed to be in writing as out client was unable to communicate by phone. However, these were minor challenges and our genuine interest in people means we're happy to accommodate all sorts of approaches.