INVVU Construction Consultants
Like many successful businesses, INVVU Construction Consultants had grown impressively on the basis of the quality of their work and word-of-mouth recommendations. But when they came to us they had reached a point of where their brand identity and website were no longer fit for purpose. That's when we embarked on the kind of reconstruction project they themselves are often in charge of for major clients such as Network Rail.
What we did
Brand overhaul, new brand guidelines, website design and copywriting, stationery design and print.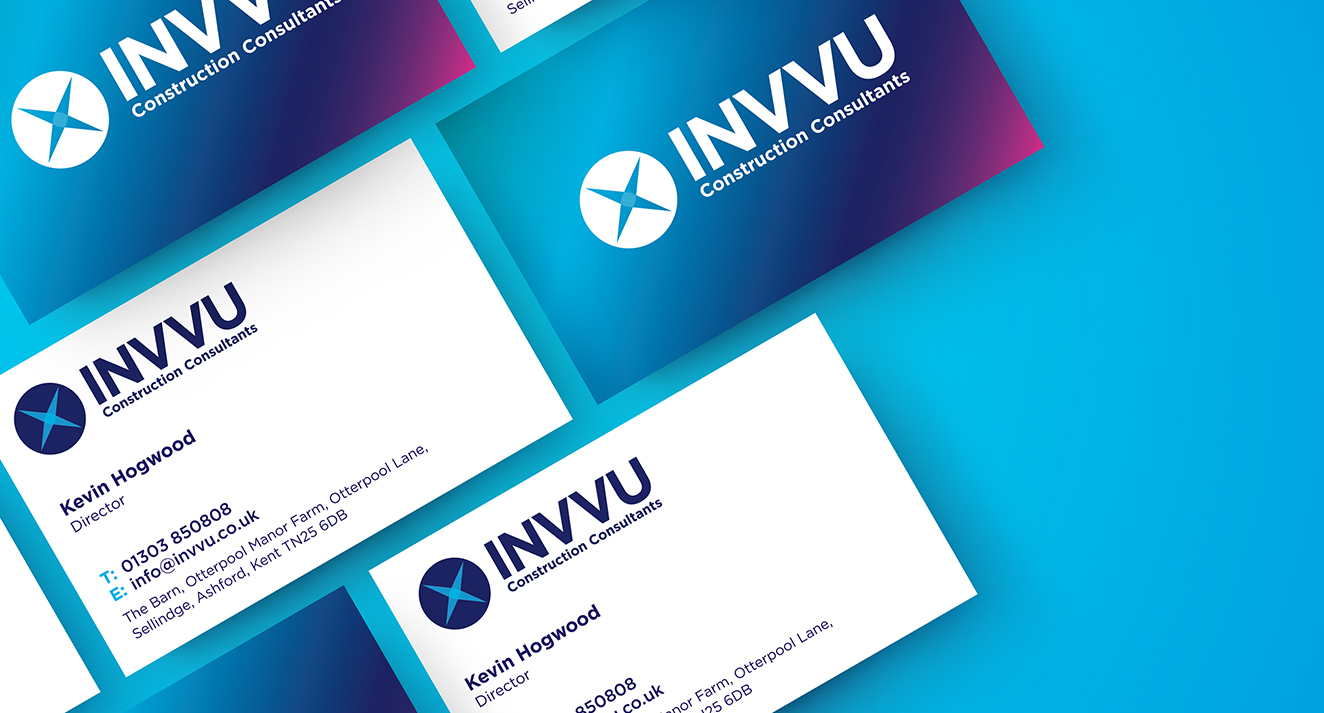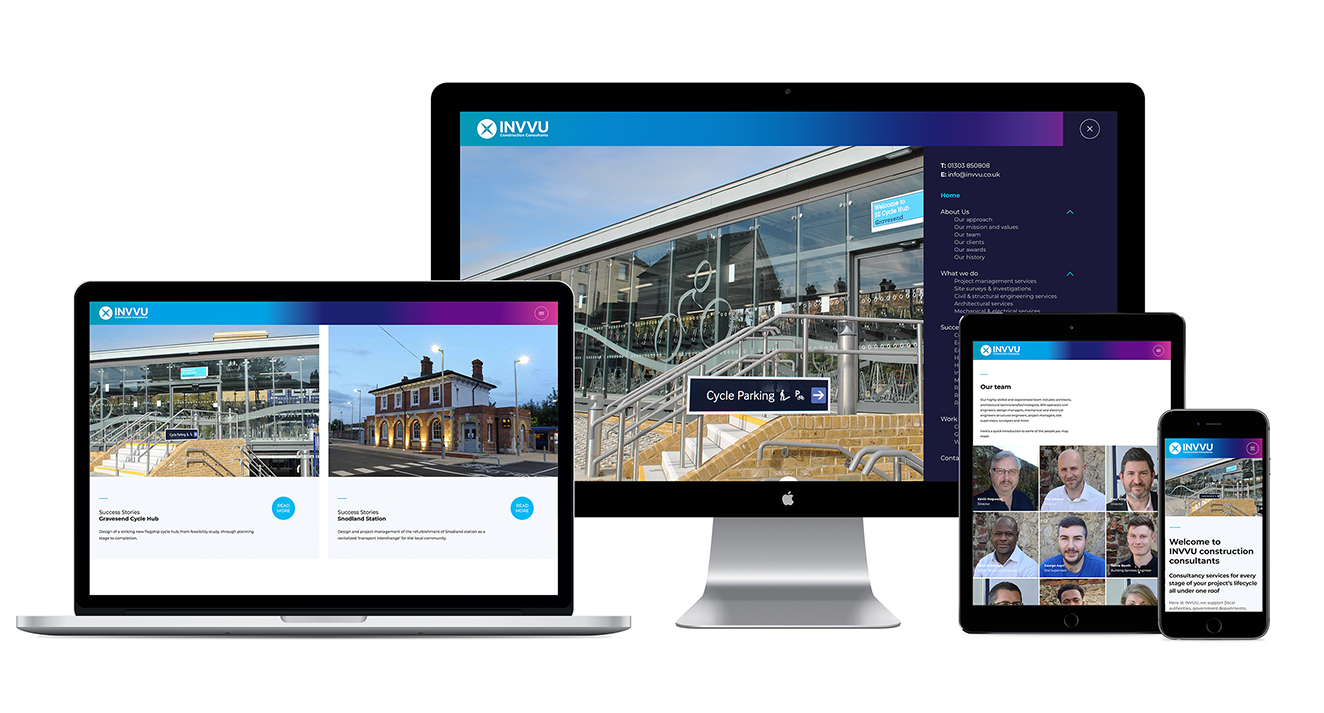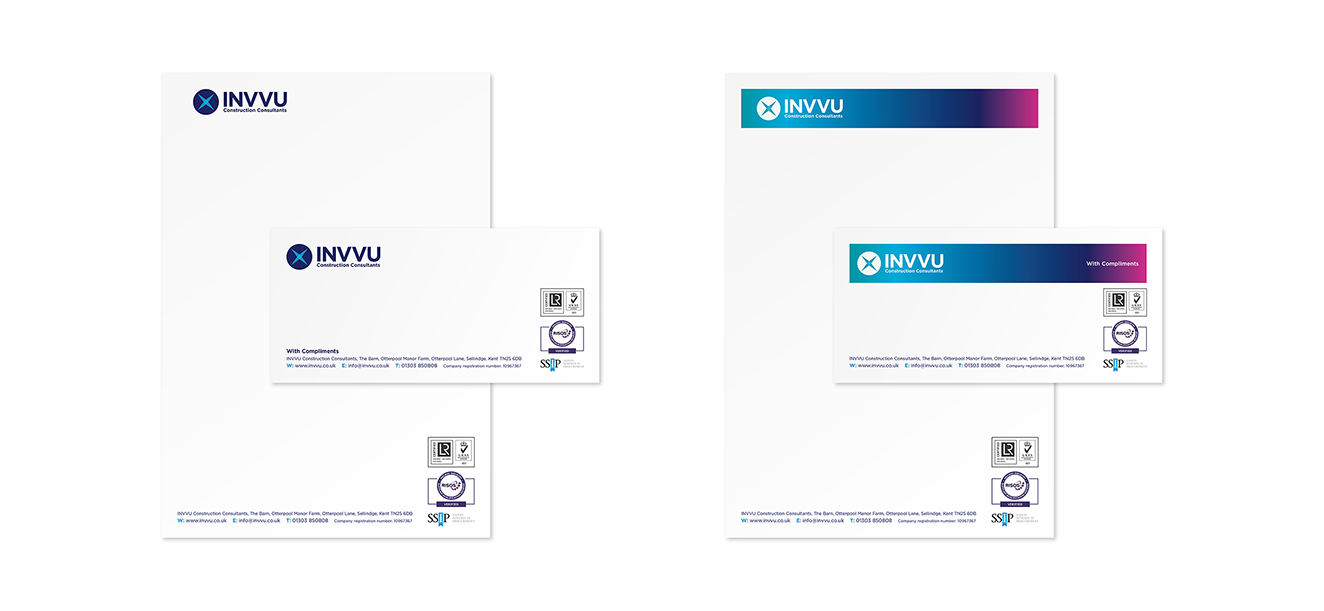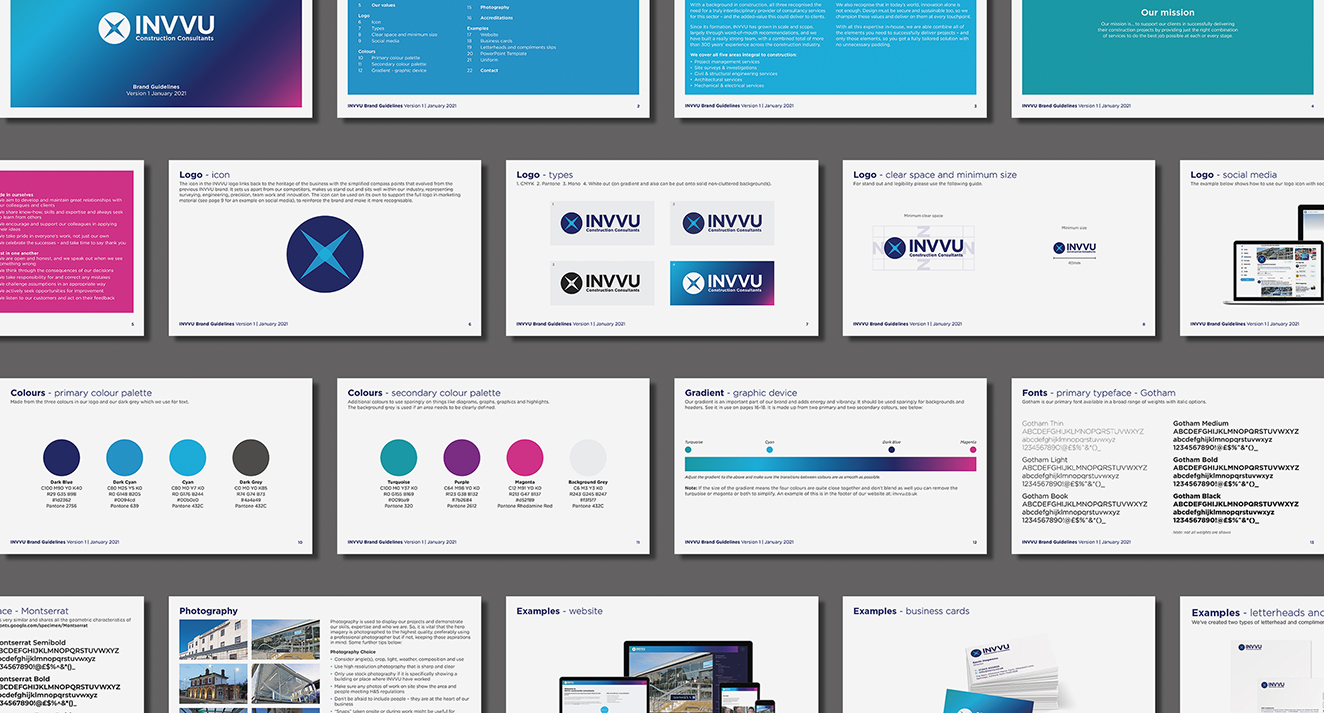 Once of our key tasks was to evolve the company's logo, which was overly complicated and had very little recall.
This was a challenge, as staff were attached to it through longevity. So we listened and chose to honour the original compass reference as we evolved our simpler and more contemporary design. This showed INVVU and their clients that they hadn't simply walked away from their past but brought echoes of it forward – and in a way that could be immediately recognised on high-vis jackets, hard hats, vans and other real-world collateral. And now it's here, they love it.
To bring the brand to life online, we worked with our writing partner, Lisa Pember, to initially audit, interrogate and re-cluster all the content on the existing site. We then decided what should go, what should stay and what we needed to add to truly reflect the company, and how all this should be configured to best meet the needs of INVVU's clients and prospects. It was a lean and efficient process with copy and visuals evolving together, and the client inputting regularly to make sure everyone was on board. This made sign-off painless and the whole project was complete and online within 12 weeks.