Brand development and roll out
Influx is a global manufacturer and distributor of dataloggers for the automotive industry; clever bits of kit that enable engineers to develop and fine-tune engines. We worked closely with the client to identify what differentiated their product in the marketplace, noting that while most new dataloggers needed to be configured before use, with Influx everything worked straight out of the box. This led to a new positioning – 'out of the box dataloggers'
What we did
Market review, proposition development, brand overhaul, new logo and livery, design for product packaging, exhibition stands and sales collateral, web pages, key messaging, print and production.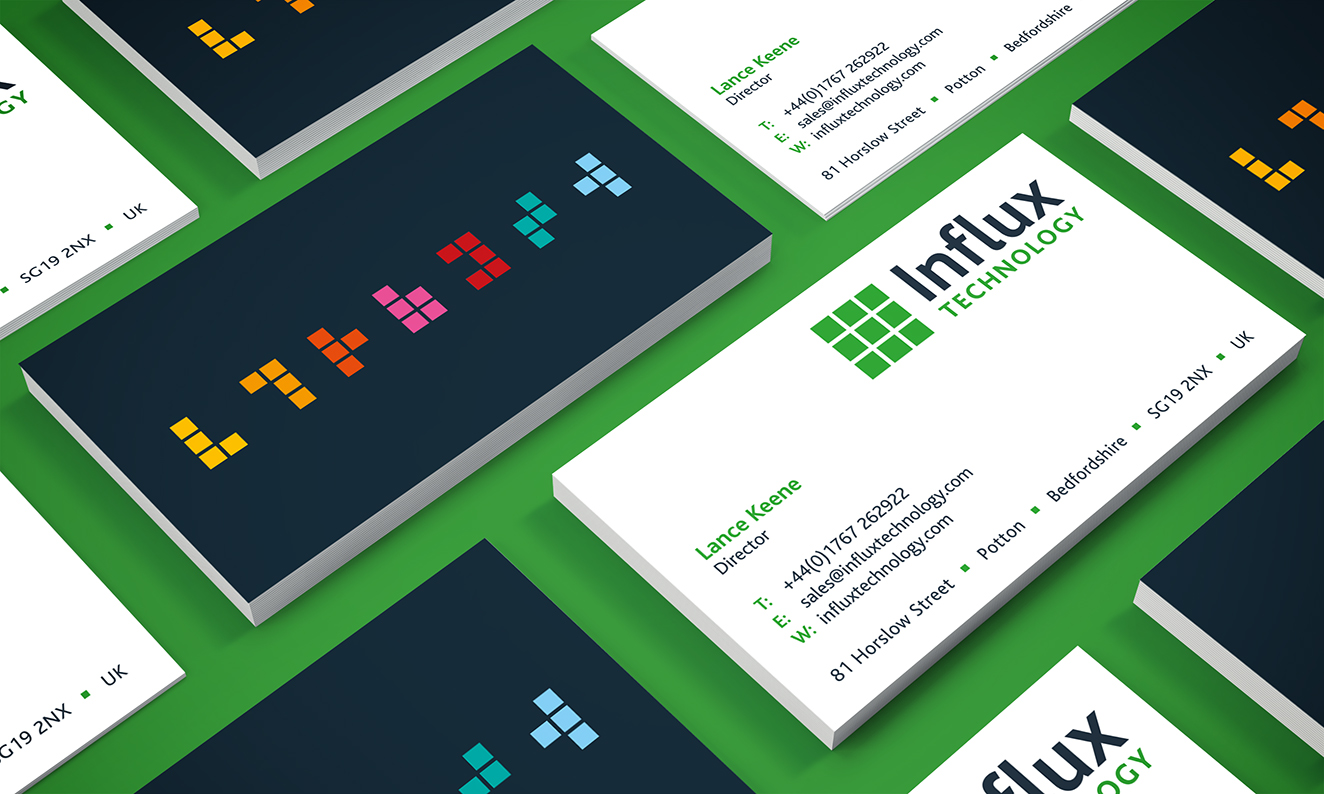 Once we had established the proposition, we were able to develop an umbrella identity inspired by the idea of everything fitting together and working in boxes. This then led to a range of individual product identities which all interpreted this in their own unique way while clearly being part of the same family.
With regular exhibitions all over the world, it was important for Influx to have a brand identity that would work for them globally. Our infographic-based approach meant it was easy for people to differentiate products, even if they weren't English speakers. And the bright colour palette helped the company to stand out in a world of typically dull engineering solution brands.