Having won a competitive pitch, we embarked on a four-year project to help The Greensand Country Landscape Partnership establish its identity and see through its mission to raise awareness of 'Greensand Country'; the Greensand Ridge and 40 miles of scenic landscape across Bedfordshire, Buckinghamshire and Cambridgeshire.
What we did
Enhanced brand guidelines, event publicity, interpretation boards, maps, van livery, adshels, information leaflets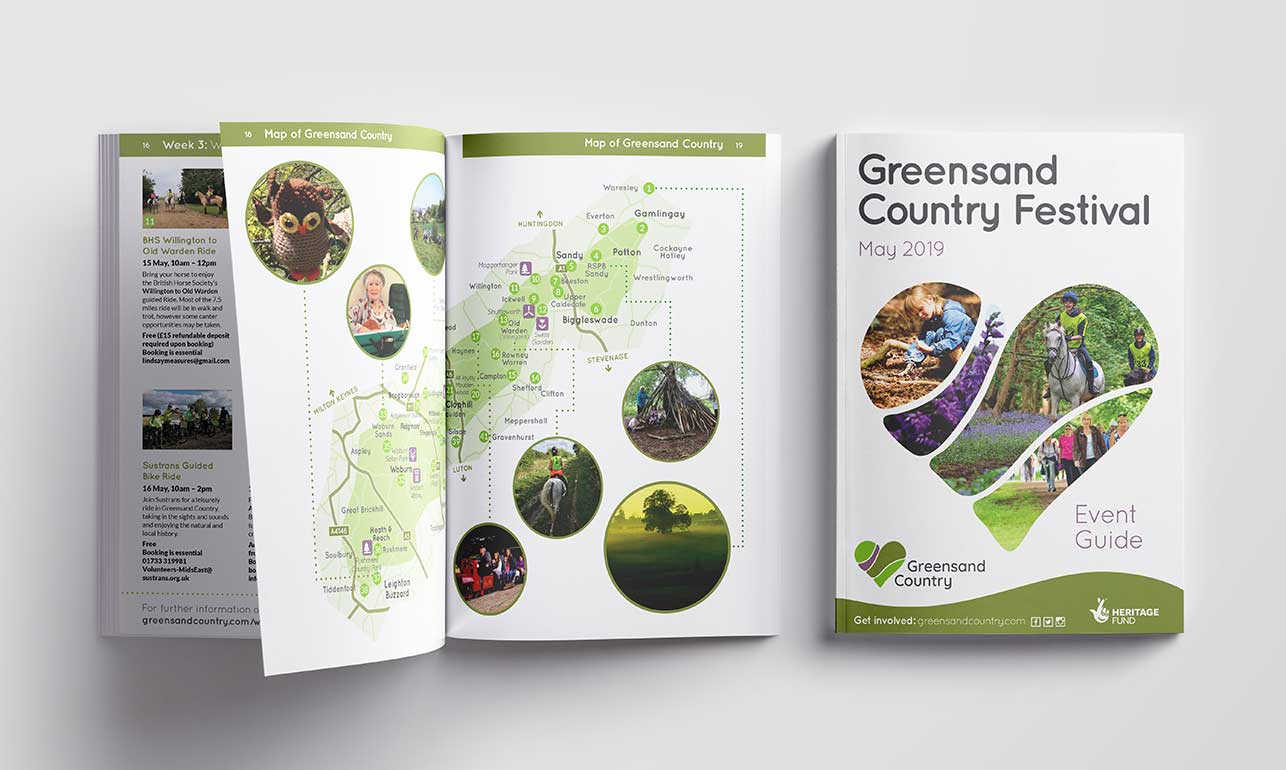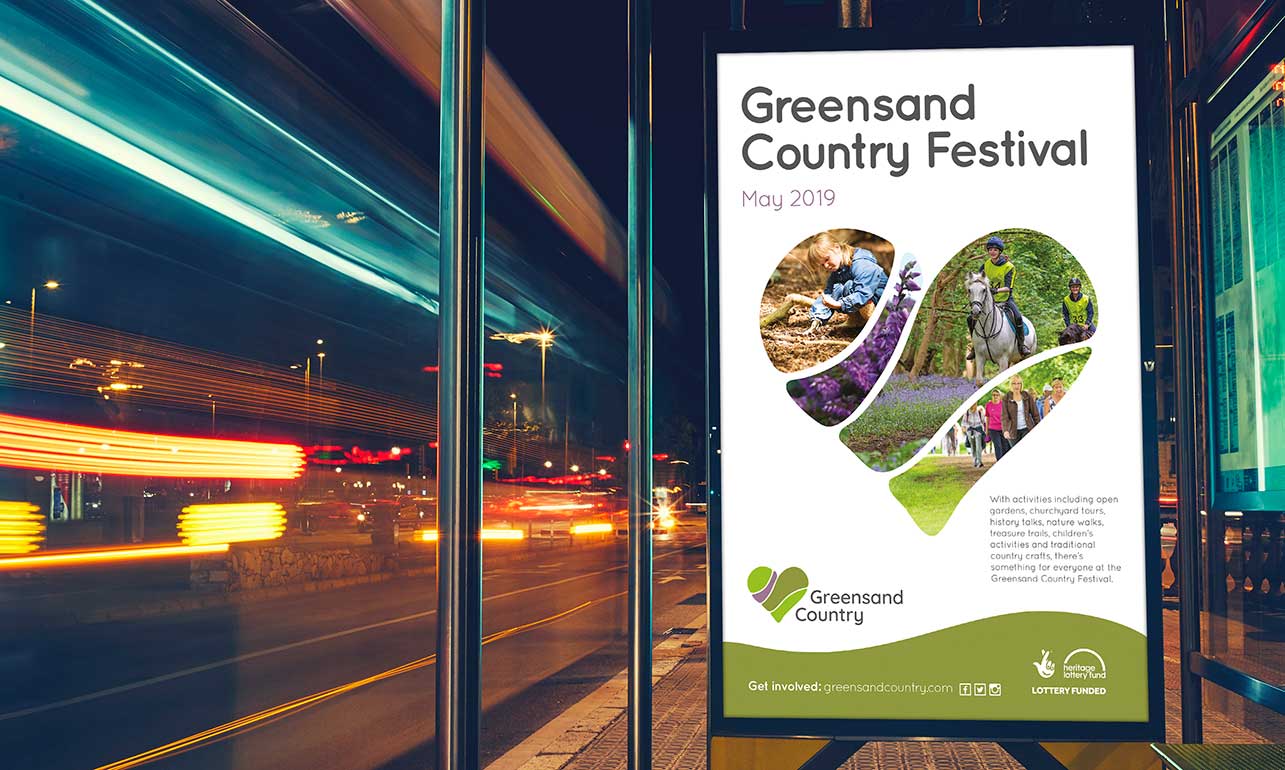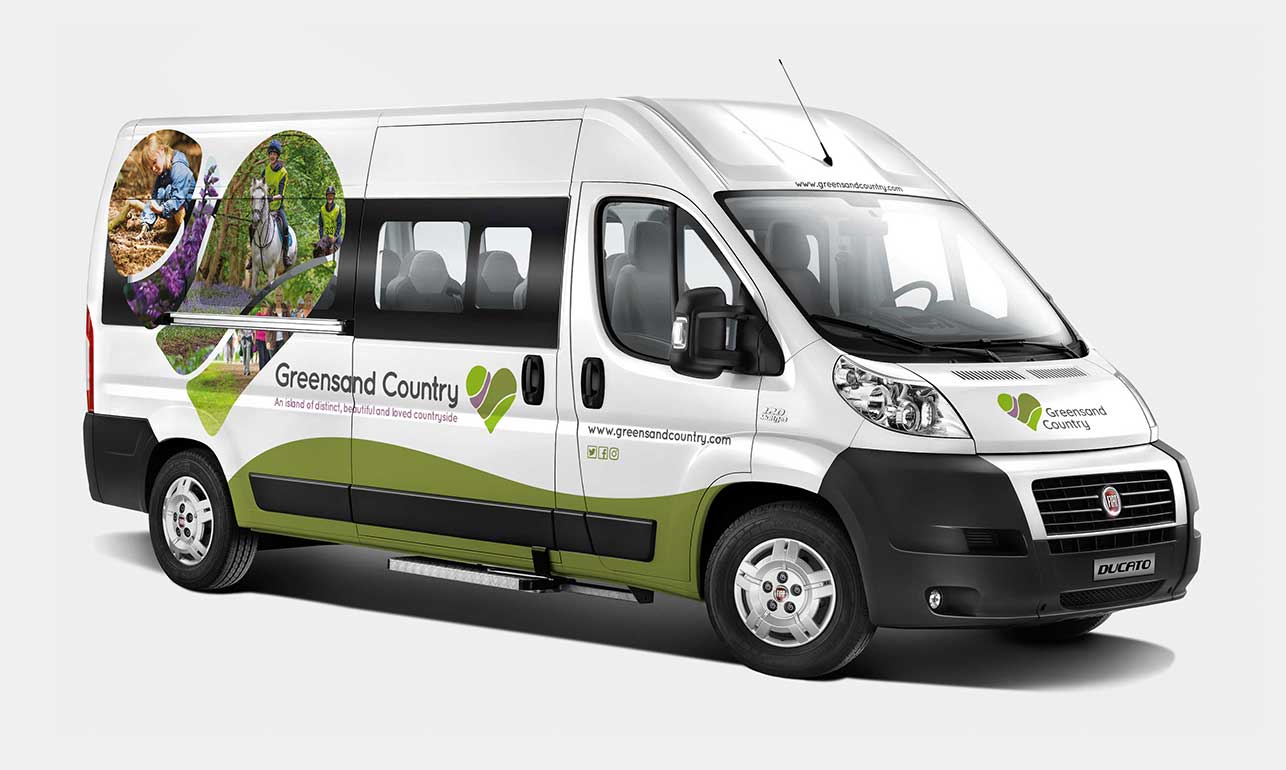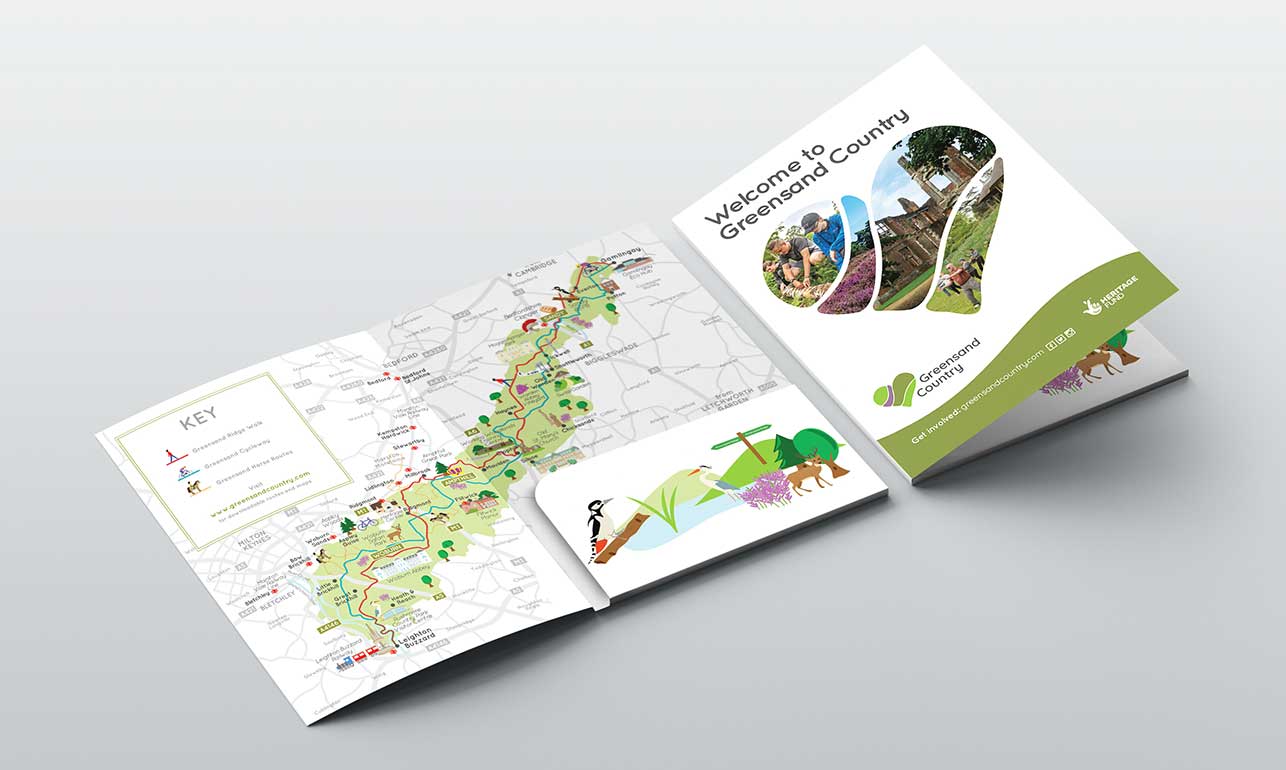 With support from the Lottery Heritage Fund, the Partnership was tasked with delivering an array of exciting projects to showcase the distinct landscape and character of this much-loved place. They chose us primarily for two reasons; our ability to grasp the scale and scope of their ambition and our proven track record in producing clear and compelling visitor information, as evidenced by our work with Anglian Water, Wildlife Trust and Wildlife Trust.
Core to our task was enhancing and finessing existing brand guidelines to maximise impact across a wide range of materials and in combination with a variety of partner identities and logos.
Another challenge was to steer a large number of stakeholders through the processes involved in turning raw information into clear and accessible assets. For example, in the production of Festival Guides where our patient collation of information, explanation of process and attention to detail brought order and simplicity to a single event comprised of around 100 different activities.
In return, we got to work with some inspiring and committed people – from the amateur geologist wanting to share her passion via an interpretation board for a local quarry, to members of the British Horse Society, intent on showcasing routes for riders.