What we did
Develop an E-commerce website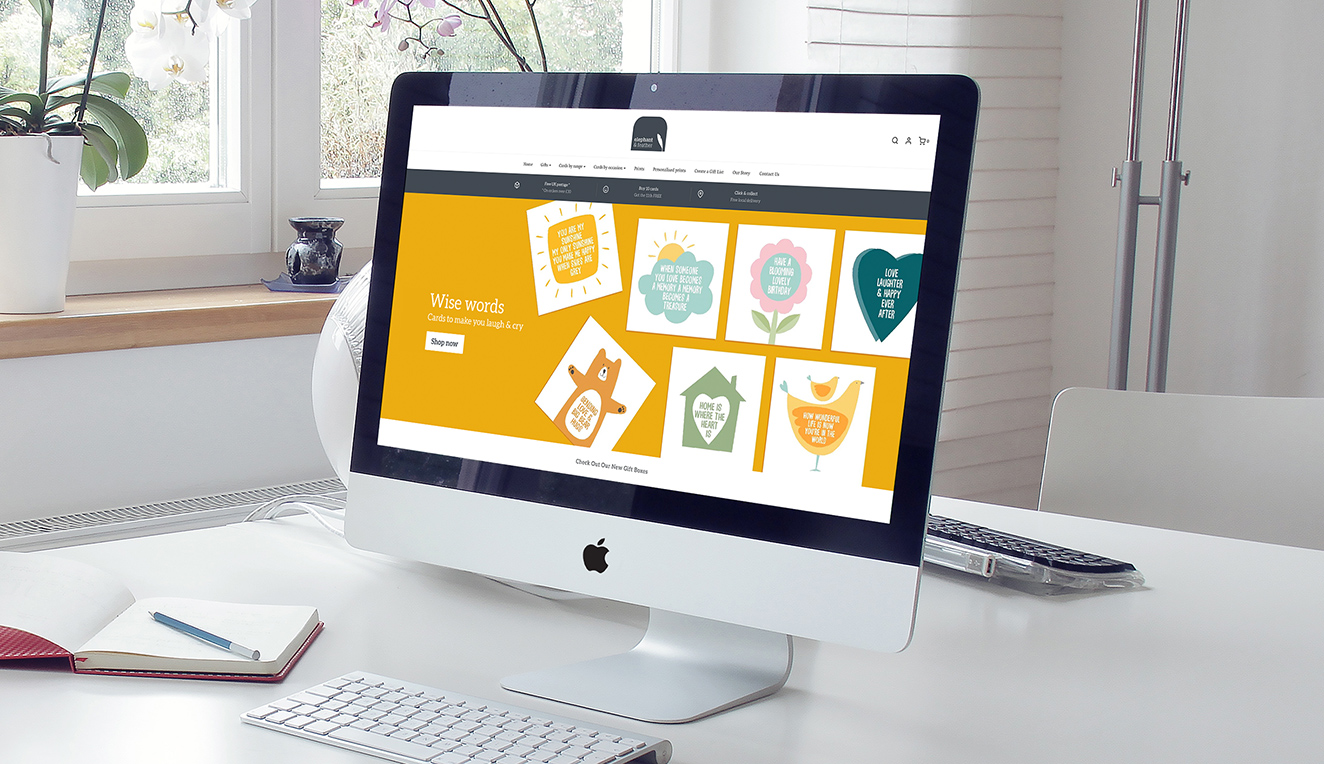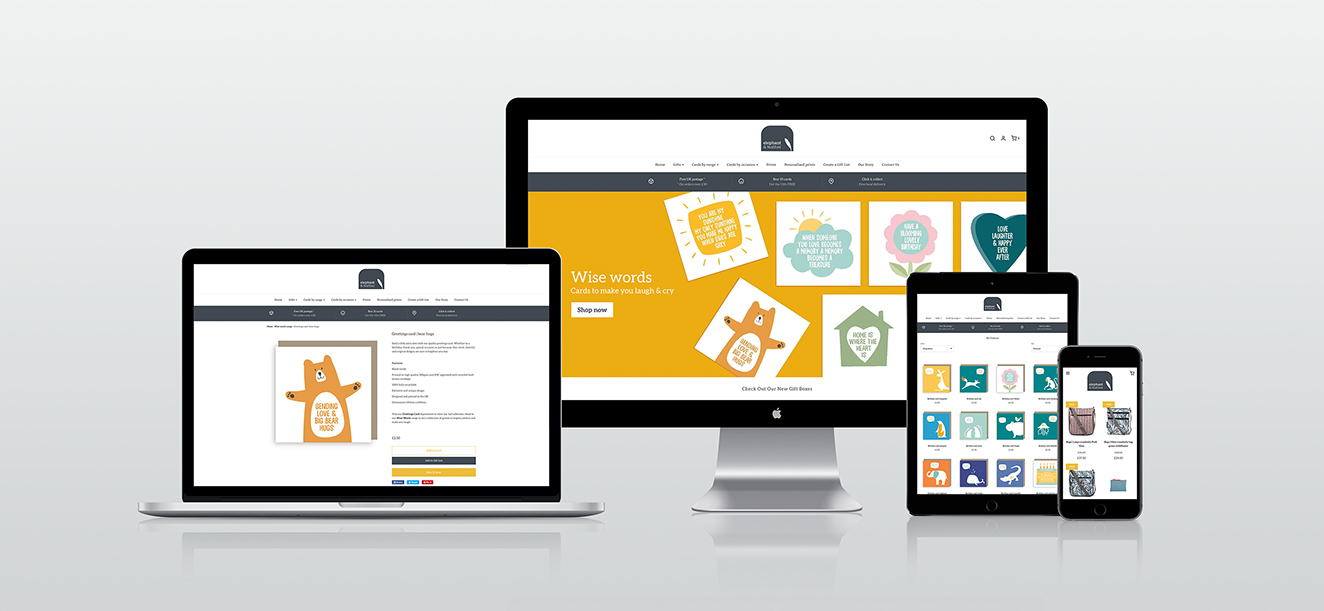 We were approached by this boutique gift shop owner to create an e-commerce site for her cards and prints.
As a graphic designer herself, she trusted us to deliver a site that was not only easy to update but also which reflected her brand.
We chose Shopify as the best platform for the site as it is intuitive to use without the need for specialist IT skills giving her the ability to change and update products instantly. It also gives a handy live update on sales figures, order fulfilment, deliveries and payments.
We worked with her to create meaningful categories of products to aid easy customer search.
When Covid hit and she was forced to temporarily close her shop we were able to assist her in scaling up the range of goods on sale, adding a click and collect option and implementing a gift list system for Christmas. The combination of a strong local customer base with a healthy social media following and an easy-to-use website ensured a vital income during lockdown.