MegaMinds and Get Arty fundraising packs
We have worked with Autistica for many years, helping them to create a variety of impactful fundraising materials and to navigate their journey as an emerging charity with little more than a logo by way of brand assets. We have taken time to understand what the charity stands for and the community they represent. MegaMinds and GetArty are just two of the projects we are proud to have developed alongside them.
What we did
Project management, creative development, design, [copywriting?], print and production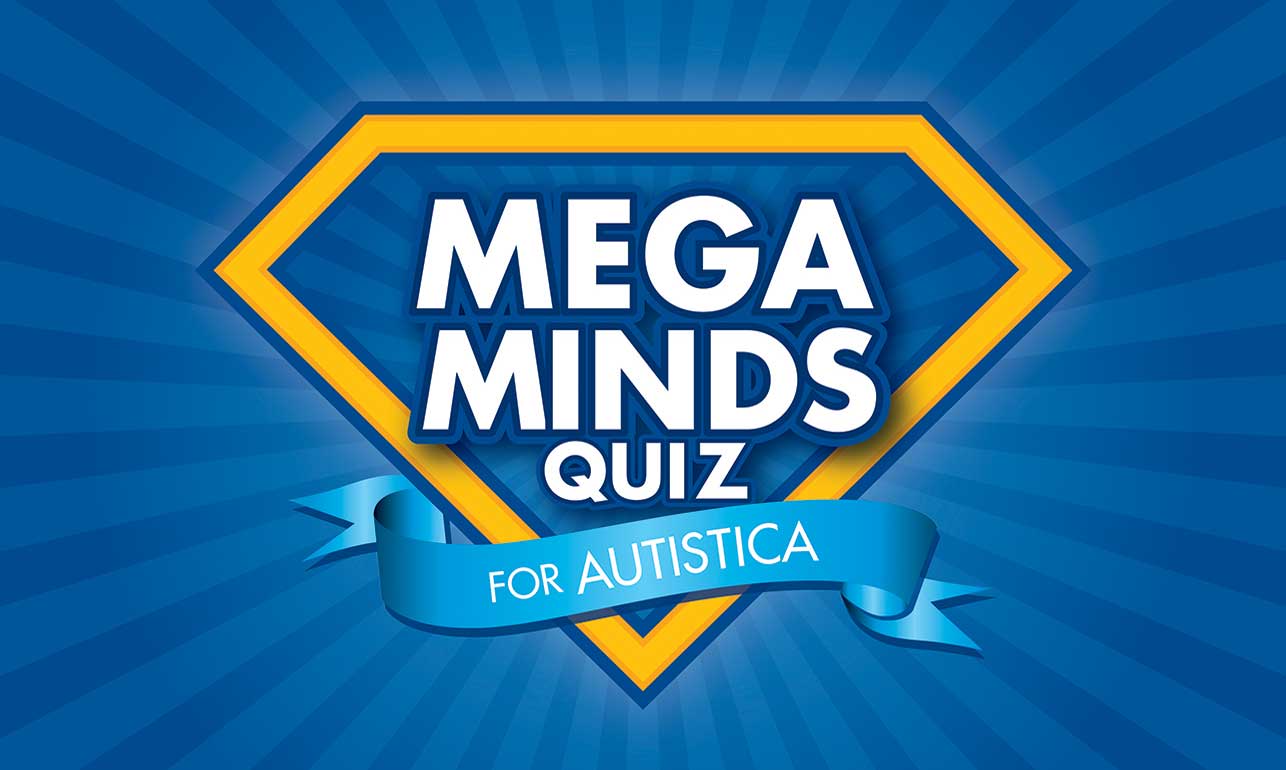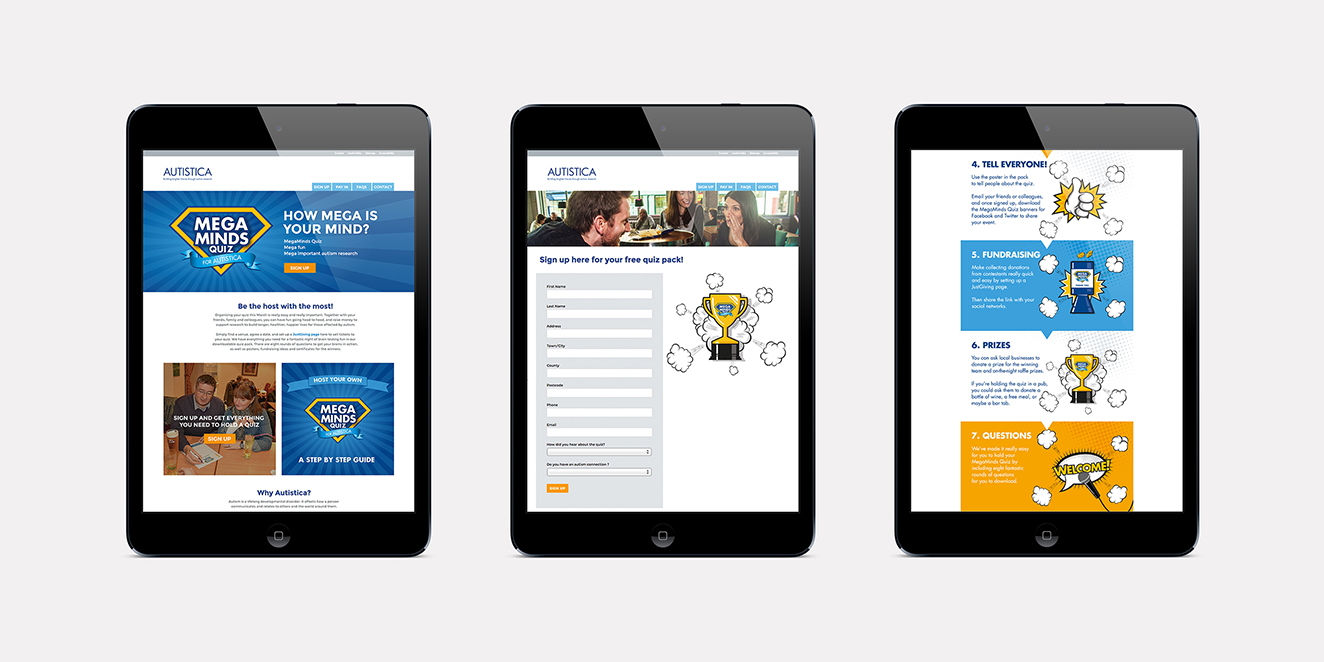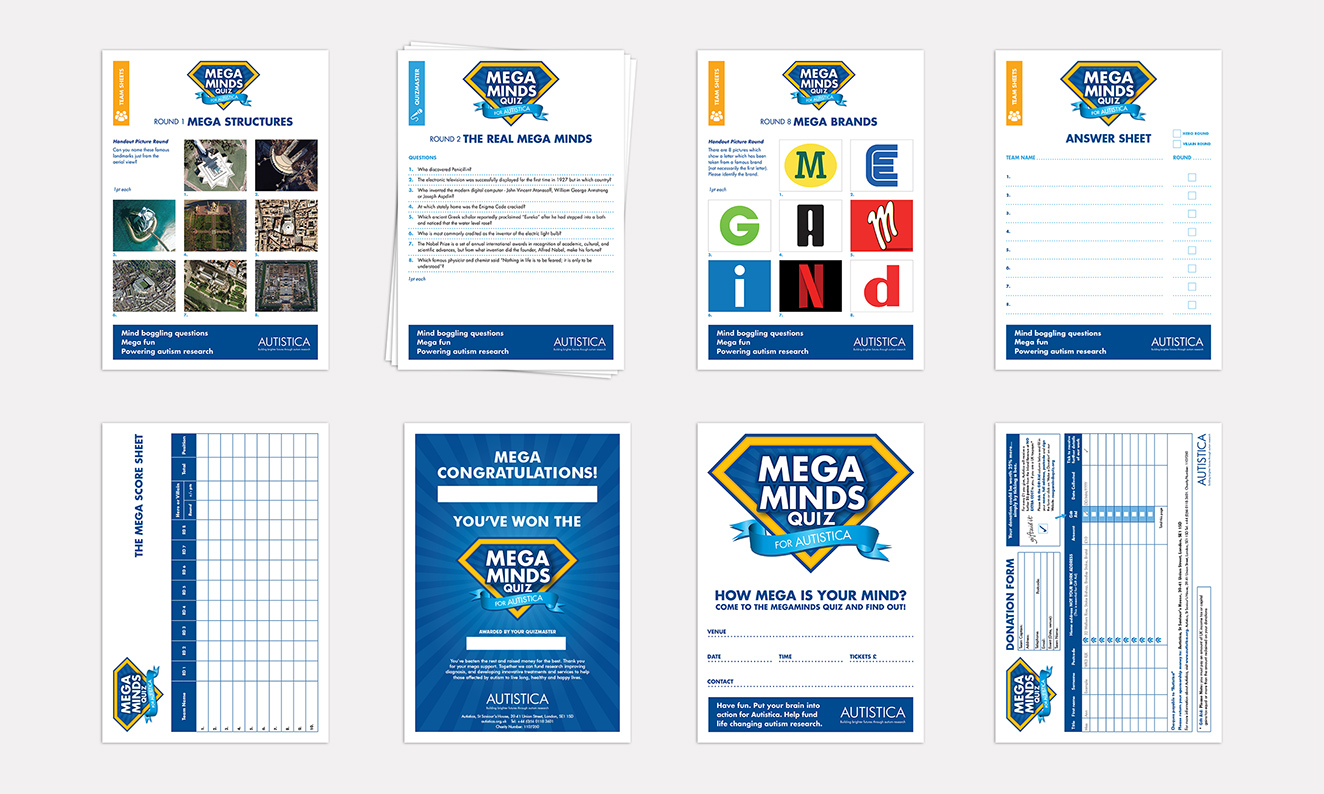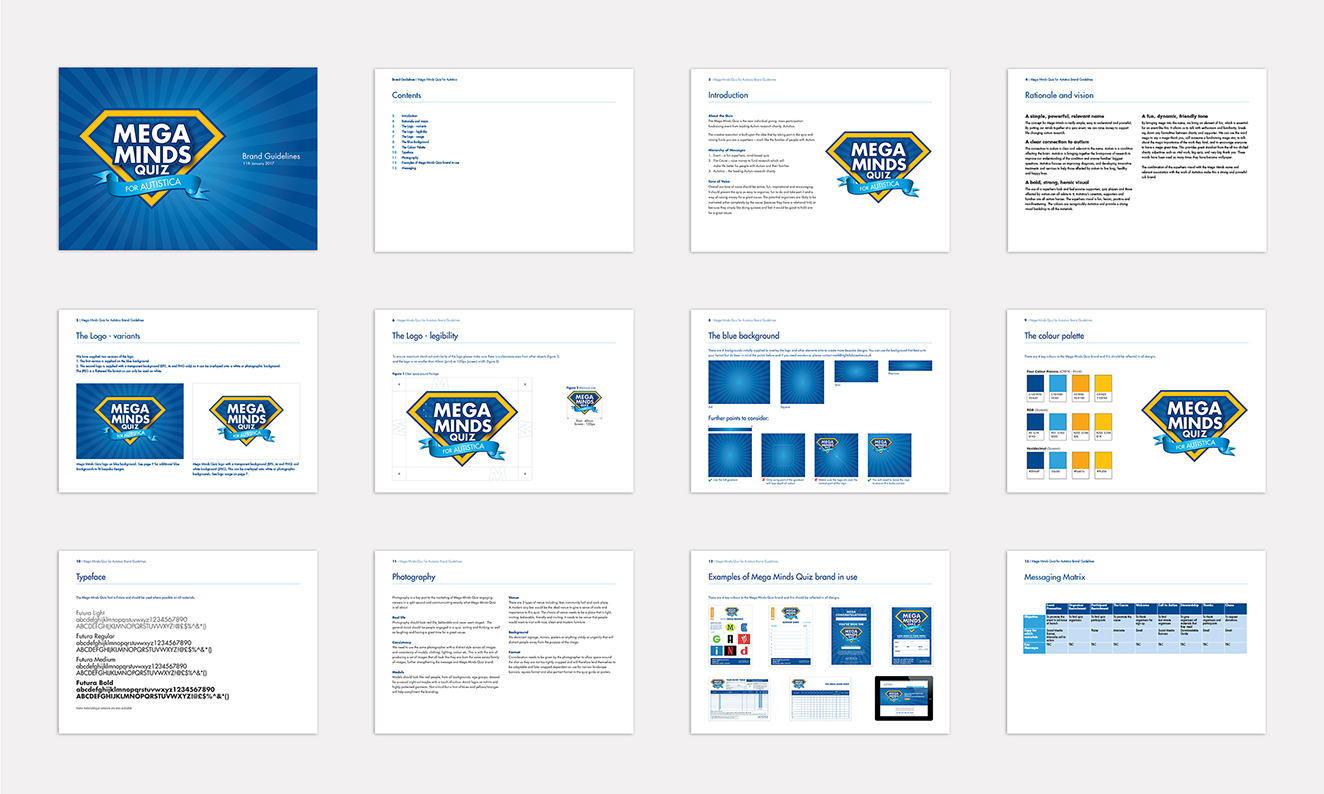 MegaMinds
Autistica came to us with the idea for an accessible quiz but did not yet have a fully worked up brief. We picked up the ball and ran with it, creating the MegaMinds concept. The client loved it – especially the way it recognises people with autism as superheroes and celebrates their non neurotypical way of thinking. As the first fundraising effort outside of appeals to major donors and charitable trusts, the quiz proved to Autistica that event fundraising could be successful for them – and MegaMinds was itself repeated in subsequent years.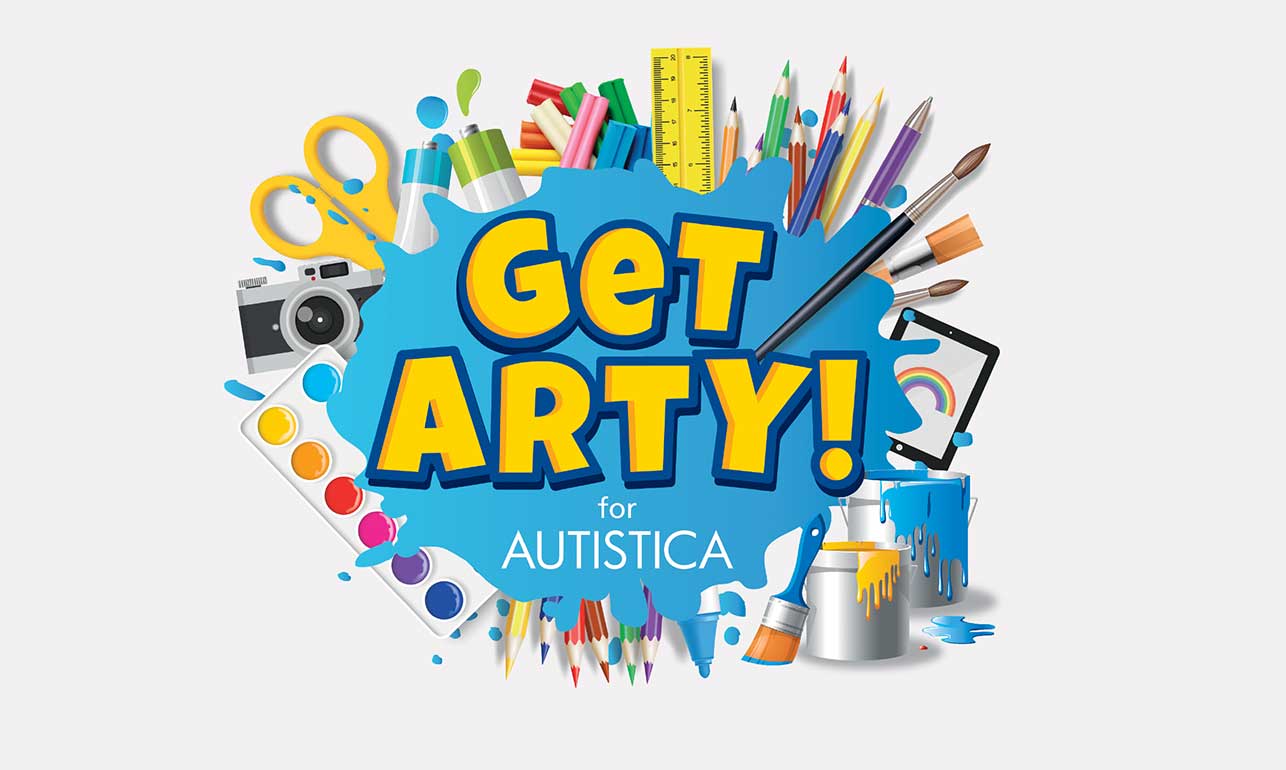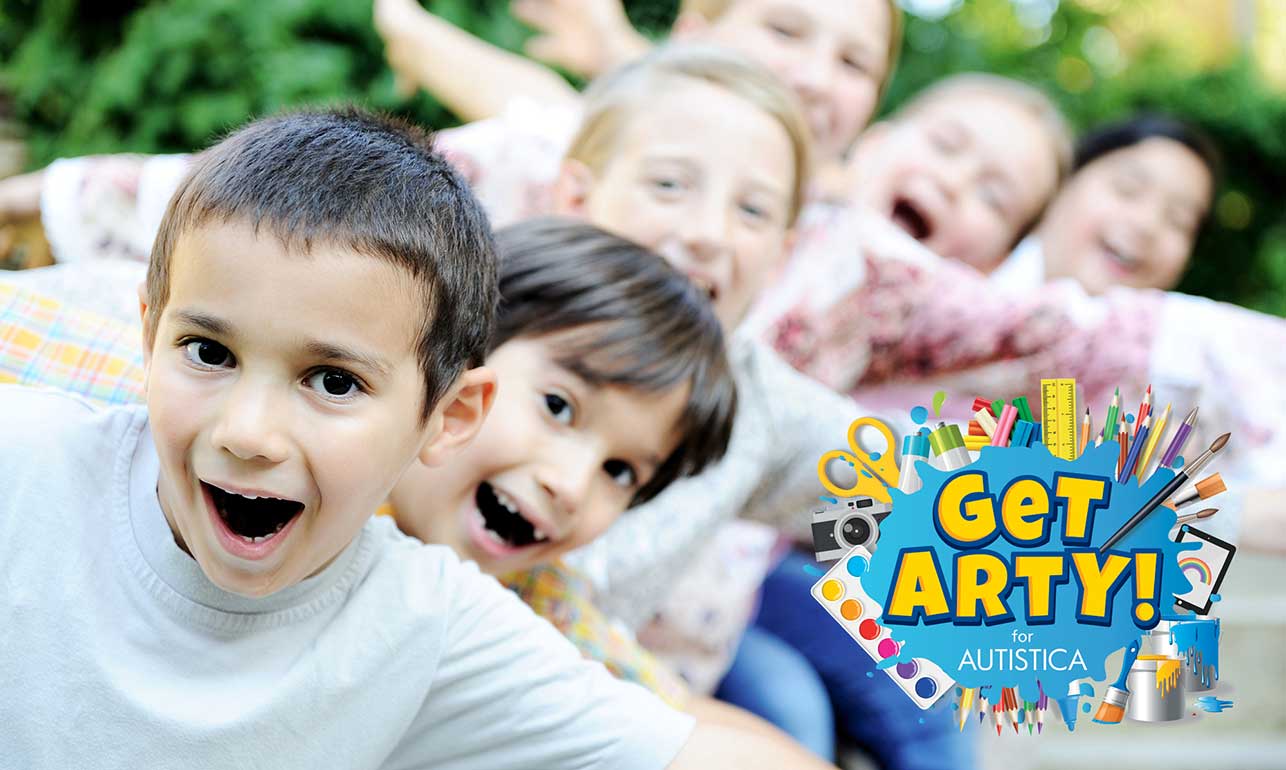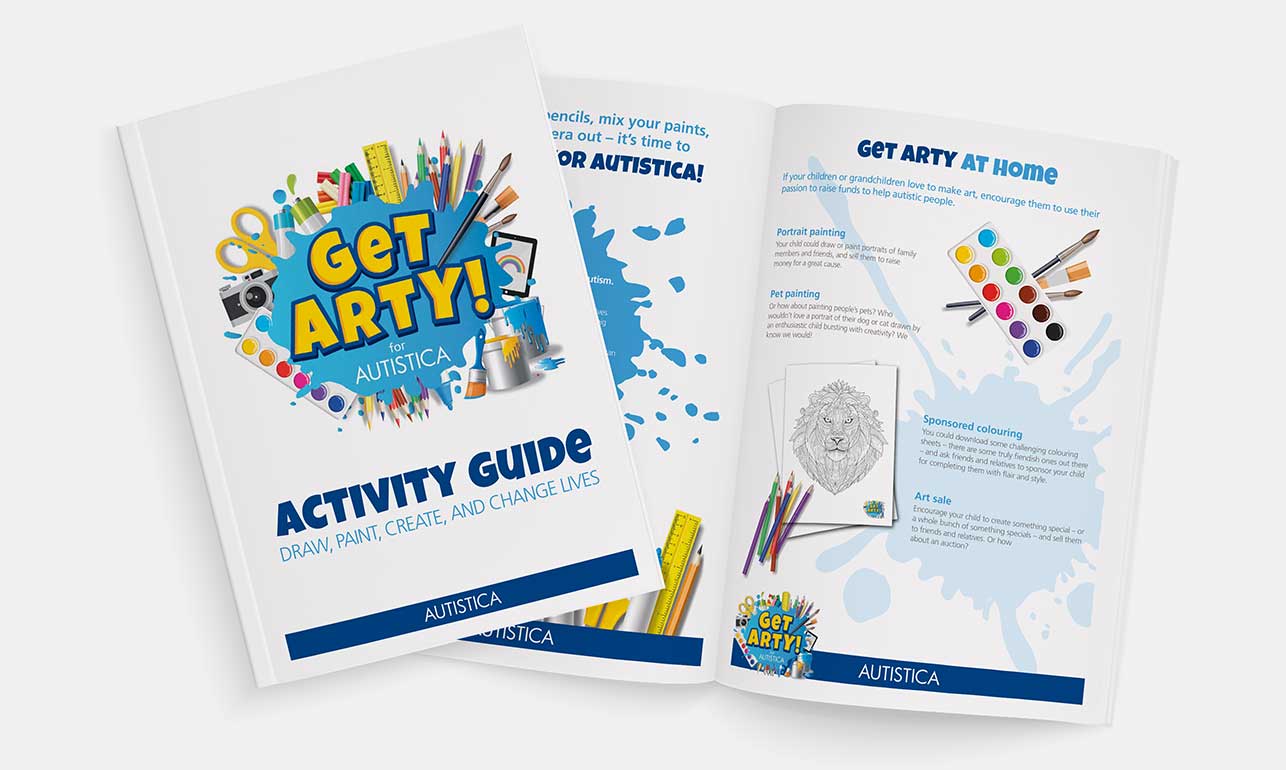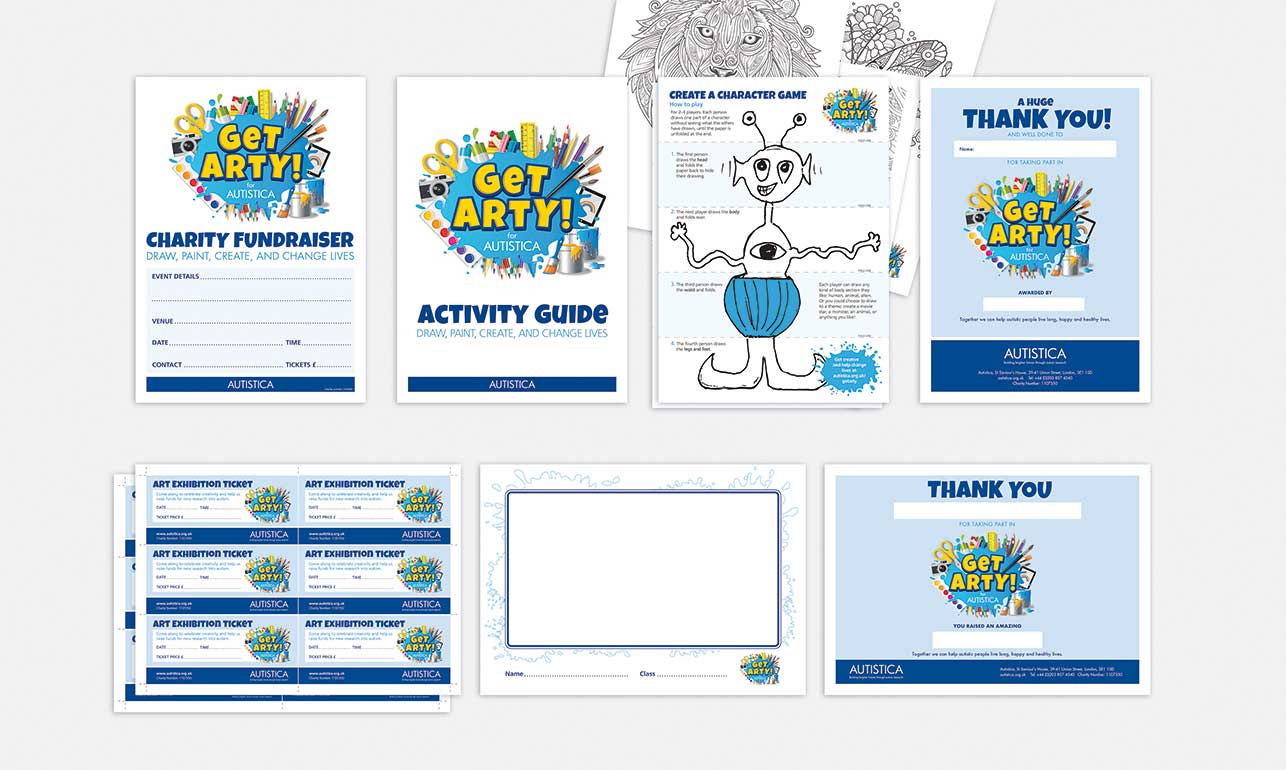 Get Arty
Autistica came to us with the outline for a schools fundraising product but they were unsure how to meet their audience. Using our personal insight gained as parents and governors in schools – and through being married to teachers – we were able to define the audience, understand their needs, circumvent potential barriers and then come up with three potential products.
Once Get Arty was chosen, we had to create an identity for it and ensure that we produced all of the downloadable assets a school would need to easily run the event. We also generated a lot of ideas for how people could participate, from simple colouring competitions to in-school art exhibitions, so that as many primary and secondary schools as possible could participate.