The Mighty Quiz fundraising pack
Having created a name and logo for their new community fundraising product – The Mighty Quiz – Alzheimer's Research UK came to us to develop the identity and produce the materials for an all-singing, all-dancing fundraising pack.
What we did
Project management, sub-brand development and roll-out, design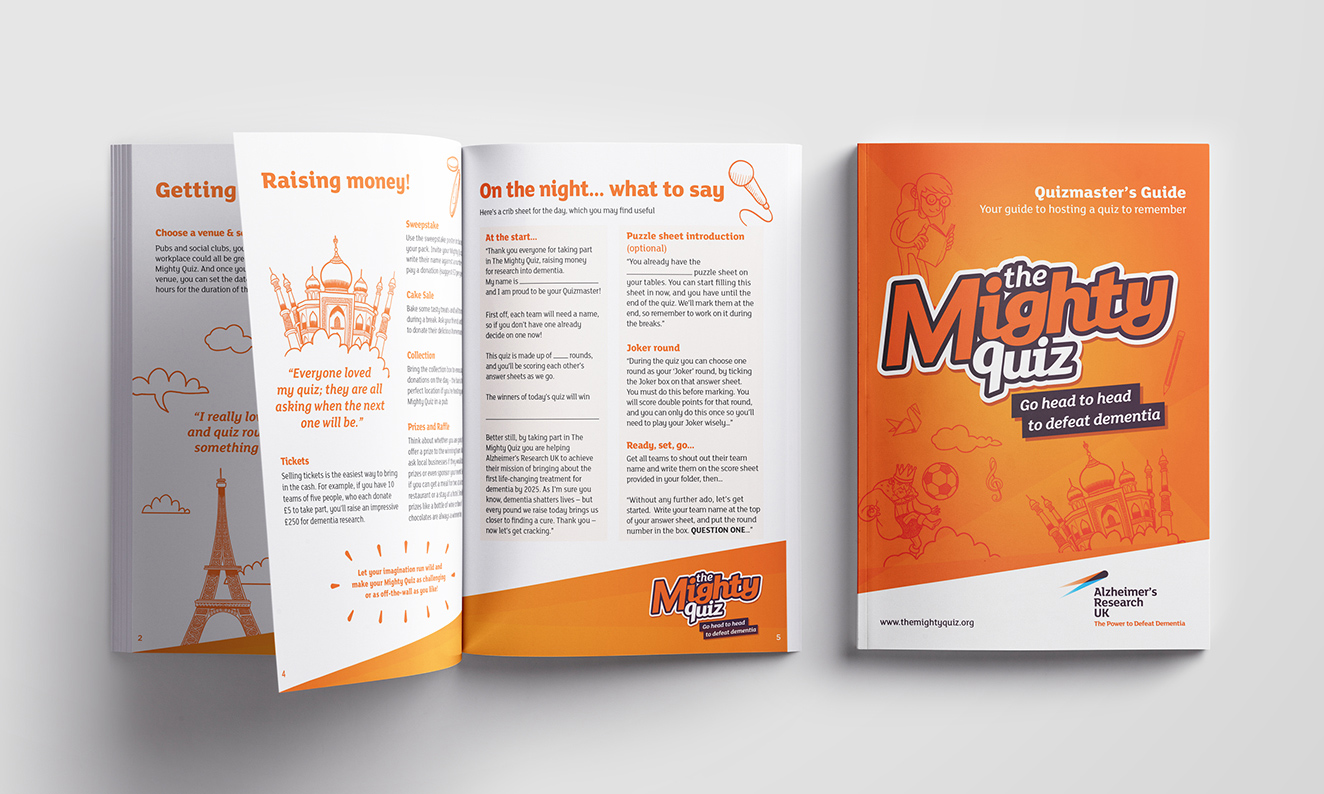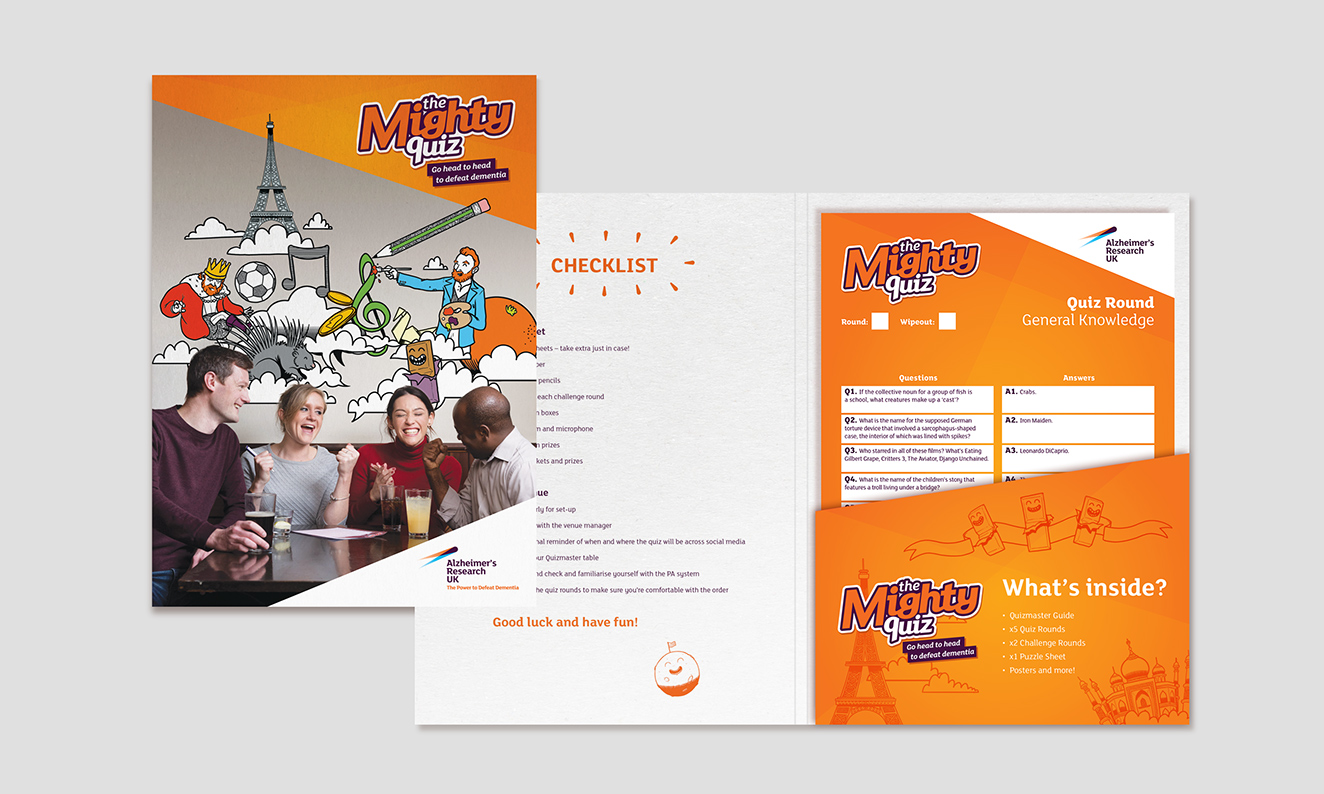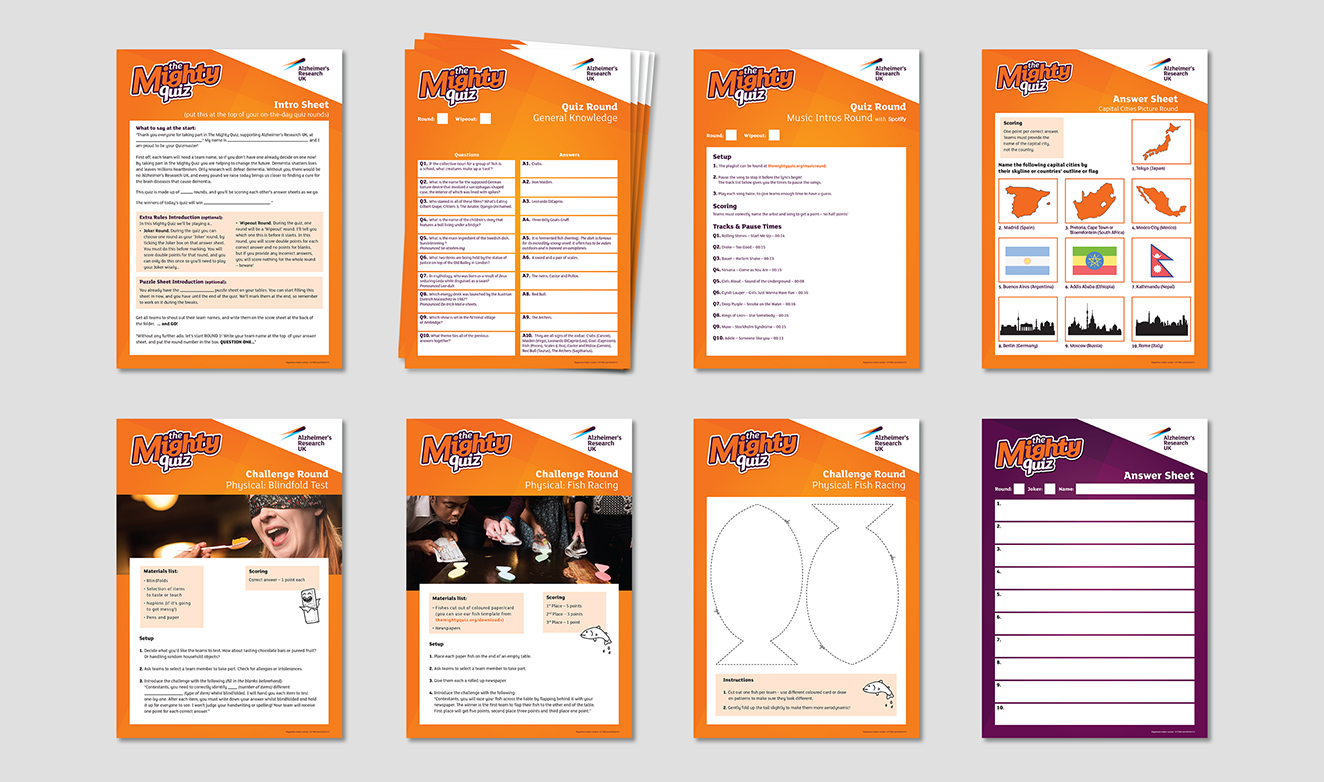 This project says a number of things about how we work.
For a start we're not precious. We are happy to pick up someone else's idea and run with it, but we'll always look for ways to develop and enhance what we're given. In this case, we developed the logo from a basic idea into something with real impact, which then set the style for the overall design of the pack. We also suggested the Aardman-illustrated beer mats as an extra engagement device.
Where appropriate, we'll challenge too. For example, we knew that to 'make everything orange' as instructed would also make the pack hard to navigate. So we suggested purple for the answer sheets, enabling participants to find them quickly.
Given the sheer number of items – from question and puzzle sheets to posters and a how-to guide – the fact that this project ran smoothly and met every deadline is significant. It shows our skill in 'nudging people along', while retaining their engagement and goodwill.
Finally, the client loved the work – and so did the charity's supporters. Our pack was later adapted for schools and while The Mighty Quiz has now moved online, our creative treatment has ensured the test of time.